Today Current Affairs Questions March 30
5e81d462d56d695255dcac17
595217d8febf4b764b059d3a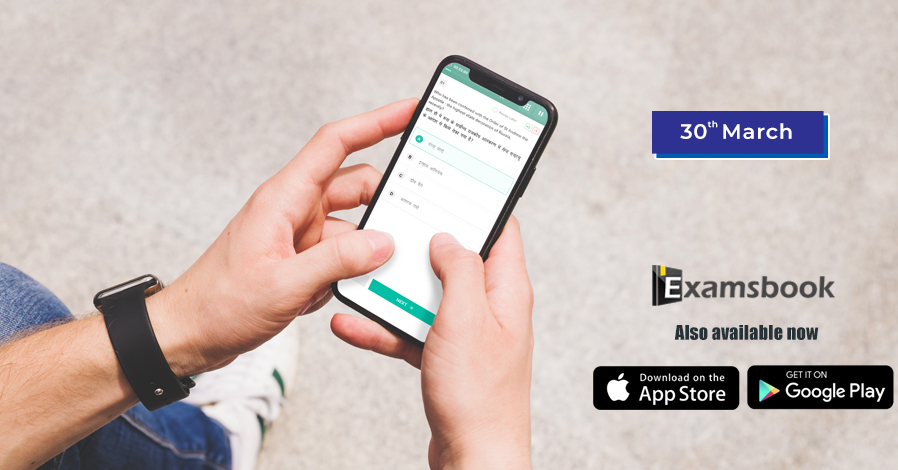 Here, I am providing the Today Current Affairs Questions 2020 (March 30th) for those learners who are preparing for competitive exams. In this post, I have updated the most important questions, answers around the Daily GK with the latest Current Affairs Questions about many topics covered.        
I have prepared the Today CurreTnt Affairs Questions 2020 to increase your General Knowledge level as well as increase your confidence level for competitive exams. 
To visit for previous blog, click here Current GK Questions.
If you are finding a platform for SSC exam preparation online, click on SSC CGL maths questions and start your preparation with SSC CGL Important Questions. Current Affairs Mock Test 2019 and Monthly Current Affair 
Current Affairs Questions 2020     
Q :  

Which Indian football Player has been named by FIFA for its campaign to combat COVID-19?
(A) Anirudh Thapa
(B) Pritam Kotal
(C) Sunil Chhetri
(D) Sahal Abdul Samad

Correct Answer : C


Q :  

Which bank has launched Covid Emergency Line of Credit (CELC) for its customers to tide over liquidity issues?
(A) Union Bank of India
(B) Yes bank
(C) HDFC
(D) SBI

Correct Answer : A


Q :  

Under Pradhan Mantri Garib Kalyan Ann Yojana, how many Kgs of rice and wheat will be given to the people for next three months?
(A) 10 kg
(B) 5 kg
(C) 15 kg
(D) 50 kg

Correct Answer : B


Q :  

The Union Cabinet approved the recapitalization of regional rural banks. The Scheme of Recapitalization of RRBs was launched in which year?
(A) 2013
(B) 2011
(C) 2012
(D) 2018

Correct Answer : B


Q :  

Which IIT is to organise India's first Global Hyperloop Pod Competition?
(A) IIT Kharkpur
(B) IIT Roorkee
(C) IIT Roorkee
(D) IIT Madras

Correct Answer : D


Q :  

Nemai Ghosh, who recently died belongs to which profession?
(A) Writer
(B) Boxer
(C) Photographer
(D) Actor

Correct Answer : C


Q :  

What amount has been allotted for providing wheat at Rs 2 per kg and rice at Rs 3 per kg during coronavirus attack in India?
(A) Rs 6.80 lakh crores
(B) Rs 5.80 lakh crores
(C) Rs 2.80 lakh crores
(D) Rs 1.80 lakh crores

Correct Answer : D


Showing page 1 of 3
en
https://www.examsbook.com/today-current-affairs-questions-march-30
3
1
today-current-affairs-questions-march-30