Today GK Current Affairs Questions 2020 - October 01
5f75a1bc4637db73283e8de4
595217d8febf4b764b059d3a
NEW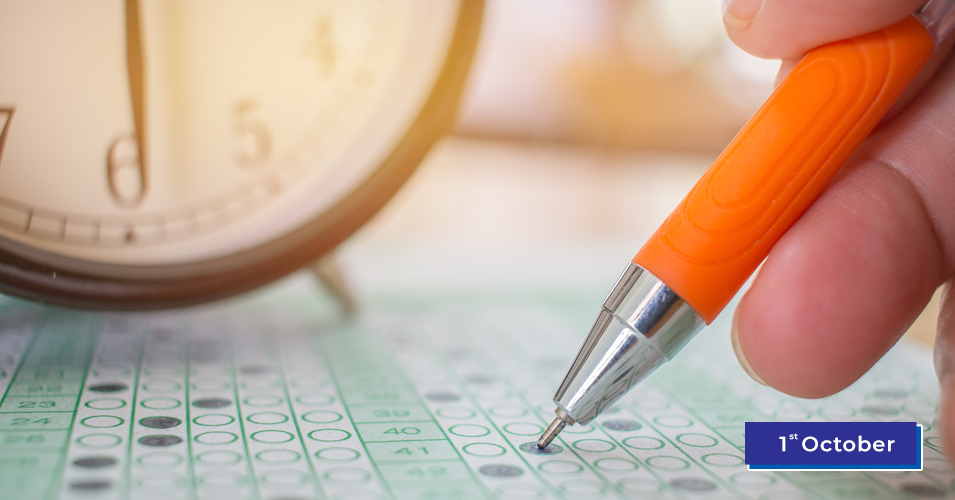 As everyone knows that lakhs of youth apply for 10th, 12th, graduate, engineering pass for appearing in government exams like SSC CGL, SSC CHSL, SSC JE, SSC MTS conducted by the central government, but only a few of these students Competition is able to pass the exam. One of the main reasons behind this can be the understanding and proper guidance of the questions asked in the exam.
I have prepared the Current Affairs Questions 2020 (October 01st) to increase your General Knowledge level as well as increase your confidence level for competitive exams. 
To get previous day questions about current affairs to click on GK Current Affairs. 
Students can easily get free general knowledge questions on this platform for online exam practice  to obtain good marks in the competitive exams. Current Affairs Mock Test 2019 and Monthly Current Affair.
Current Affairs Questions 2020  
Q :  

Which session of the United Nations General Assembly was addressed in virtual terms on 26 September 2020 by Prime Minister Shri Narendra Modi?
(A) 74th session
(B) 75th session
(C) 68th session
(D) 70th session

Correct Answer : B


Q :  

Who has been appointed by KVIC as its consultant?
(A) Sunil Joshi
(B) Rakesh Kumar
(C) Prem Sharma
(D) Sunil Sethi

Correct Answer : D


Q :  

Which Bollywood actor has been appointed as brand ambassador by Ceat Tires?
(A) Aamir Khan
(B) Ayushman Khurana
(C) Shahrukh Khan
(D) Vicky Kaushal

Correct Answer : A


Q :  

Who has become the first country in the world to identify citizens through facial verification system?
(A) Singapore
(B) Myanmar
(C) China
(D) America

Correct Answer : A


Q :  

Which state's Chief Minister has announced to provide health insurance of 5 lakhs to recognized journalists?
(A) Maharashtra
(B) Delhi
(C) Uttar Pradesh
(D) Bihar

Correct Answer : C


Q :  

The Destination North East -2020 program was launched by
(A) Kiran Rijiju
(B) Venkaiah Naidu
(C) Ravi Shankar Prasad
(D) Amit Shah

Correct Answer : D


Q :  

When was World Maritime Day -2020 celebrated?
(A) 21 September 2020
(B) 20 September 2020
(C) 24 September 2020
(D) 23 September 2020

Correct Answer : C


Showing page 1 of 3
en
https://www.examsbook.com/today-gk-current-affairs-questions-2020-october-01
3
1
today-gk-current-affairs-questions-2020-october-01