Today GK Current Affairs Questions August 26
5d63a2c3fa41ce5c6d22c125
595217d8febf4b764b059d3a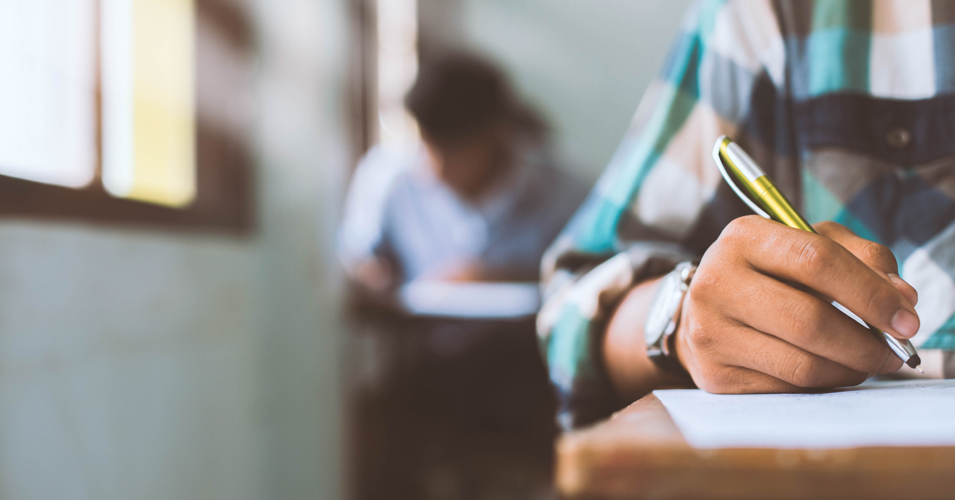 Here, I am providing Today GK Current Affairs Questions 2019 (August 26) for those learners who are preparing for competitive exams. In this post, I have updated the most important questions answers around the Daily GK with latest current affairs questions and answers about many topics covered.    
I have prepared Today GK Current Affairs Questions 2019 for competitive exam blog to increase your General Knowledge level as well as increase your confidence level for competitive exams.
Here you can check the SSC JE Exam Pattern 2019, to clear your doubts related exam pattern. 
Today GK Current Affairs Questions August 26  
Q :  

Project E-shakti has been launched by -
(A) Ministry of New and Renewable Energy Resources
(B) NABARD
(C) Ministry of Power and Energy
(D) Rural Electrification Corporation Ltd.

Correct Answer : B


Q :  

Which of the following pairs is not matched correctly?
(A) e-RaKAM : Agriculture
(B) SANKALP : Pensioners' portal
(C) PENCIL : Primary Education
(D) STRIVE : Skill Development

Correct Answer : C


Q :  

In which city Commonwealth Games will be held in the year 2022?
(A) Melbourne
(B) Glassgo
(C) Birmingham
(D) Victoria

Correct Answer : C


Q :  

'Swachh Bharat Mission' aims to provide every rural family with a toiled by -
(A) 2018
(B) 2019
(C) 2020
(D) 2021

Correct Answer : B


Q :  

India International Science Festival 2018 was held in -
(A) New Delhi
(B) Lucknow
(C) Bengaluru
(D) Kolkata

Correct Answer : B


Q :  

Q.14 As per ILO's Global Wage Report 2018-19 Gender Wage Gap is highest in -
(A) Pakistan
(B) Sri Lanka
(C) India
(D) Nepal

Correct Answer : C


Q :  

As per ILO's Global Wage Report 2018-19, Women are paid higher hourly wages than men in -
(A) Bangladesh
(B) Sweden
(C) South Africa
(D) Switzerland

Correct Answer : A


Showing page 1 of 3
en
https://www.examsbook.com/today-gk-current-affairs-questions-august-26
3
1
today-gk-current-affairs-questions-august-26