Today GK Current Affairs Questions February 15
5e49120afd55754f3a45b6a1
595217d8febf4b764b059d3a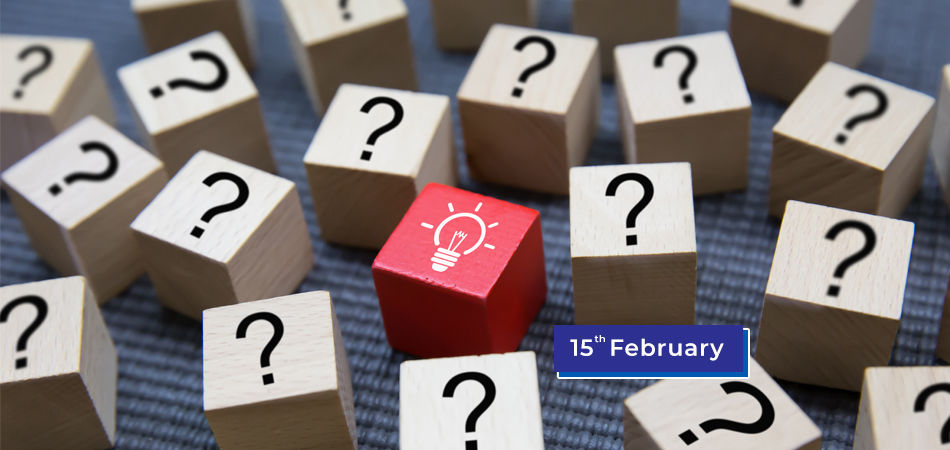 Here, I am providing the Today GK Current Affairs Questions (February 15th) for those learners who are preparing for competitive exams. In this post, I have updated the most important questions, answers around the Daily GK with the latest Current Affairs Questions about many topics covered.     
I have prepared the Today GK Current Affairs Questions to increase your General Knowledge level as well as increase your confidence level for competitive exams. 
To get previous day questions about current affairs to click on GK Current Affairs.     
If you are finding a platform for SSC exam preparation online, click on SSC CGL maths questions and start your preparation with SSC CGL Important Questions. Current Affairs Mock Test 2019 and Monthly Current Affair 
Current Affairs Questions 2020   
Q :  

Which country recently launched unsuccessful "Zafar" satellite?
(A) Israel
(B) Iran
(C) UAE
(D) Saudi Arabia

Correct Answer : B


Q :  

Which of the following team retained recently concluded Premier Badminton League championship?
(A) Chennai Superstarz
(B) Awadhe Warriors
(C) Mumbai Masters
(D) Bengaluru Raptors

Correct Answer : D


Q :  

Who has been named captain of the year at the ESPN cricinfo Awards?
(A) Kane Williamson
(B) Virat Kohli
(C) Aaron Finch
(D) Eoin Morgan

Correct Answer : D


Q :  

National Productivity Day is celebrated on which date?
(A) 9th February
(B) 10th February
(C) 11th February
(D) 12th February

Correct Answer : D


Q :  

Government is to rename National Institute of Financial Management after which of the following?
(A) Sushma Swaraj
(B) Arun Jaitley
(C) Narendra Modi
(D) Sheila Dixit

Correct Answer : B


Q :  

According to RBI, in December 2019 foreign borrowings of Indian companies decline by how much?
(A) 19%
(B) 30%
(C) 45%
(D) 56%

Correct Answer : C


Q :  

Ek Bharat Shreshth Bharat Campaign began on ___________ across India.
(A) 9th February
(B) 10th February
(C) 11th February
(D) 12th February

Correct Answer : B


Showing page 1 of 3
en
https://www.examsbook.com/today-gk-current-affairs-questions-february-15/1
3
1
today-gk-current-affairs-questions-february-15