Today GK Current Affairs Questions 2019 June 15
5d049718258ef748c26de24d
595217d8febf4b764b059d3a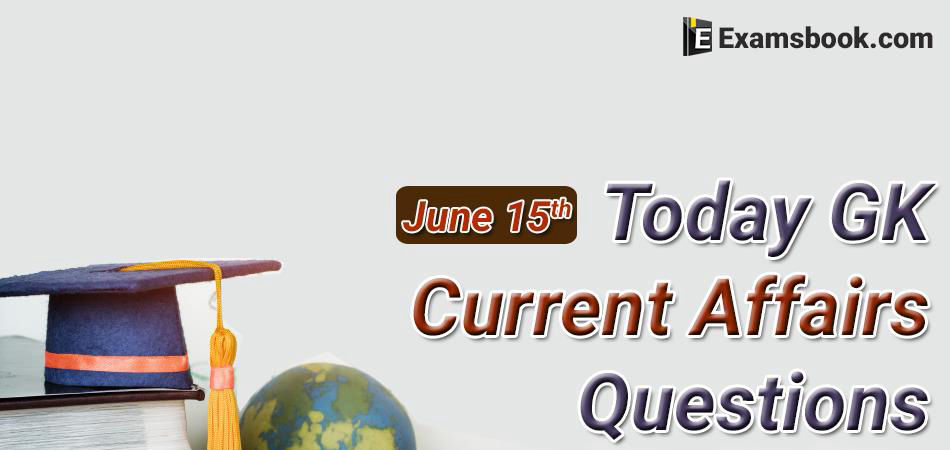 Current Affairs Questions
Q.8 Name the Indian Company which has the Higher Market Value than IBM at $120.5 bn.
(A) TCS
(B) HDFC Bank
(C) Reliance Industries Limited
(D) ITC Limited

Ans .  A

Q.9 Which company clinches top spot in the world's most valuable brand ranking?
(A) Amazon
(B) Flipkart
(C) Samsung
(D) Apple

Ans .  A

Q.10 RBI constitutes a six-member panel to review ATM interchange fee structure. It was led by;
(A) K Srinivas
(B) S Sampath Kumar
(C) V G Kannan
(D) Giri Kumar Nair

Ans .  C

Q.11 Who has been elected as the new president of Kazakhstan?
(A) Kassym-Jomart Tokayev
(B) Imangali Tasmagambetov
(C) Karim Massimov
(D) Serik Akhmetov

Ans .  A

Q.12 Which of the following country will enter into a trade deal with the United States?
(A) Taiwan
(B) Turkey
(C) China
(D) Brazil

Ans .  C

Q.13 IDBI Bank reduced its Marginal Cost of funds based Lending Rate (MCLR) by 5-10 basis points to __________.
(A) 9.12%
(B) 6.82%
(C) 7.62%
(D) 8.95%

Ans .  D

Q.14 Who among the following would visit India in June 2019 to forge relations with India?
(A) Sergey Lavrov
(B) Angela Merkel
(C) Vladimir Putin
(D) Mike Pompeo

Ans .  D

If you have any problem or doubt regarding Today GK Current Affairs Questions for Competitive Exams, you can ask me in the comment section. To more practice for Current Affairs Questions, Visit next page.
Showing page 2 of 3
en
https://www.examsbook.com/today-gk-current-affairs-questions-june-15/2
3
2
today-gk-current-affairs-questions-june-15