Today GK Current Affairs Questions September 22
5d872f3b326ab22bd82500e8
595217d8febf4b764b059d3a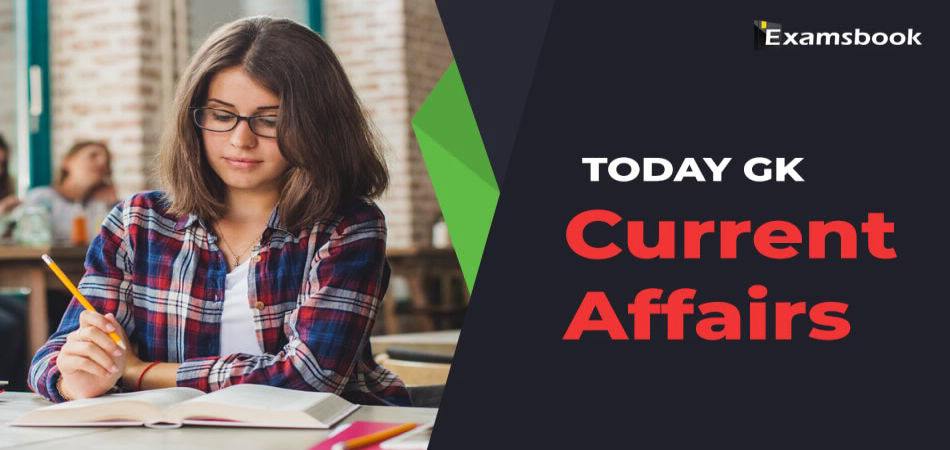 Here, I am providing Today GK Current Affairs Questions 2019 (September 22) for those learners who are preparing for competitive exams. In this post I have updated the most important questions answers around the Daily GK with latest current affairs questions and answers about many topics covered.
I have prepared Today GK Current Affairs Questions 2019 for competitive exam blog to increase your General Knowledge level a s well as increase your confidence level for competitive exams.
Q.1 Which of the following is the currency of Chile?
(A) Chilean Peso
(B) Chilean Euro
(C) Chilean Dollar
(D) Chilean Franc

Ans .A

Q.2 Scorpene submarine Khanderi will be the _________ submarine of the Indian Navy.
(A) 15th
(B) 17th
(C) 28th
(D) 30th

Ans .B

Q.3 Which company has partnered with PayU to offer cardless EMI (equated monthly installment) payment option to consumers?
(A) Loantap
(B) Moneytap
(C) CoinTribe
(D) ZestMoney

Ans .D

Q.4 The first Governal General of India was_________
(A) Lord Clive
(B) Lord Warren Hasting
(C) Lord William Bentinck
(D) Lord Mountbatten

Ans .C

Q.5 Who became the new CMD of Cognizant India?
(A) V Santhanaraman
(B) Ramkumar Ramamoorthy
(C) R K Bakshi
(D) Vikram Kothari

Ans .B

Q.6 Who launched a Common digital platform for electronic Certificates of Origin (CoO) issuance?
(A) Piyush Goyal
(B) Dharmendra Pradhan
(C) Suresh Prabhu
(D) Subrahmanyam Jaishankar

Ans .A

Q.7 Which country has supplied Guided Bomb Spice-2000 to the Indian Air Force (IAF)?
(A) United States
(B) China
(C) Russia
(D) Israel

Ans .D

If you have any problem or doubt regarding Daily GK Current Affairs Questions for Competitive Exams, you can ask me in the comment section. To more practice for Current Affairs Questions, Visit next page.
Showing page 1 of 3
en
https://www.examsbook.com/today-gk-current-affairs-questions-september-22
3
1
today-gk-current-affairs-questions-september-22