Top 50 Basic GK Questions for Competitive Exams
64880d39a33e0f47b785e85f
595217d8febf4b764b059d3a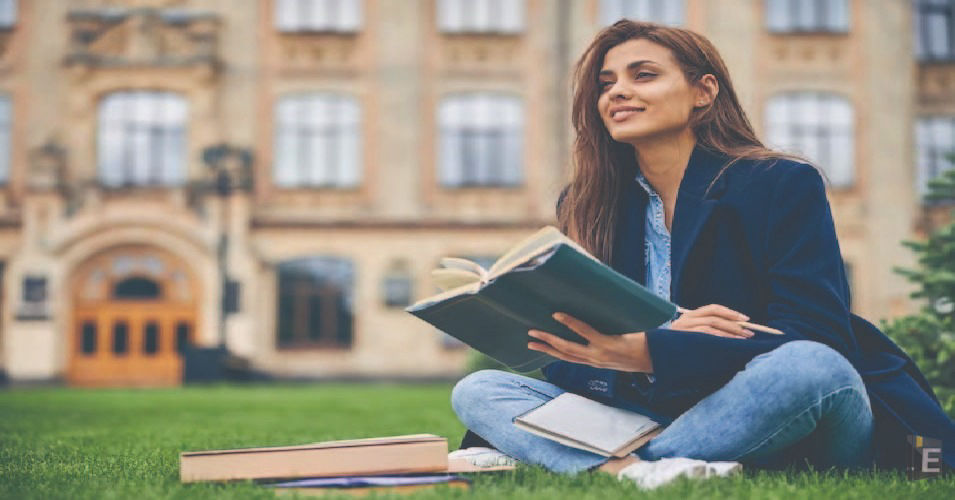 These top 50 basic GK questions have been curated to help individuals prepare for competitive exams and enhance their general knowledge. These top 50 basic GK questions cover a wide range of topics, including history, geography, science, current affairs, sports, and more.
These top 50 basic GK questions are designed to test your understanding of various subjects and provide a comprehensive overview of important facts and information. By practising these top 50 basic GK questions, you can improve your knowledge base, enhance your problem-solving skills, and boost your confidence for competitive exams.
Basic GK Questions
These Top 50 Basic GK Questions are suitable for various competitive exams such as UPSC, SSC, Banking, Railway, State PSC, and other government job exams. They serve as a foundation for building a strong knowledge base and enable you to tackle a diverse range of questions that may appear in the exams.
Also, Read Latest Current Affairs Questions 2023: Current Affairs Today
"Stay ahead of the competition with our General Knowledge Mock Test and Current Affairs Mock Test!"  
Top 50 Basic GK Questions for Competitive Exams
Q :  

Who among the following launched the Scheme "SHRESTHA" for residential education for students in High school in Targeted Areas?
(A) Virendra Kumar
(B) Piyush Goel
(C) Vijay Goel
(D) P P Chaudhary

Correct Answer : A


Q :  

The Commonwealth Games 2018 were held at which of the following places?
(A) Gold coast
(B) Edinburgh
(C) Victoria
(D) Kuala Lumpur

Correct Answer : A


Q :  

Plan revenue expenditure relates to _______.

I. Five-year plans

II. Salaries and pensions
(A) Only I
(B) Neither I nor II
(C) Both I and II
(D) Only II

Correct Answer : A


Q :  

The Appropriation Bill, 2022 was passed in Lok Sabha on ________.
(A) March 24, 2022
(B) February 20, 2022
(C) April 20, 2022
(D) May 10, 2022

Correct Answer : D


Q :  

Which of the following becomes the first district in India to cover 100% of households under the ABPMJAY- SEHAT scheme?
(A) Samba, Jammu and Kashmir
(B) Pratapgarh, Rajasthan
(C) Kheda, Gujarat
(D) Mansa, Punjab

Correct Answer : A


Q :  

Which of the following events was conducted by the Ministry of Ayush, GoI to mark the 100-day countdown to the International Day of Yoga 2022?
(A) Yoga Mahotsav
(B) Yoga Utsav
(C) Yoga Sutra
(D) Yoga Umang

Correct Answer : A


Q :  

Identify the correct chemical formula of chloroform.
(A) CHCl3
(B) CHCl
(C) CHCl2
(D) CH2Cl2
Correct Answer : A
Explanation :
Chloroform, or trichloromethane (often abbreviated as TCM), is an organic compound with the formula CHCl 3 and a common solvent. It is a very volatile, colorless, strong-smelling, dense liquid produced on a large scale as a precursor to refrigerants and in turn, PTFE.
Q :  

Harihara and Bukka established an independent state in Karnataka and established the capital city Vijayanagar on the banks of river _____________ in 1336.
(A) Betwa
(B) Tungabhadra
(C) Mahanadi
(D) Tapi

Correct Answer : B


Q :  

In April 2022, which scheme was selected for PM's Award for Excellence in Public Administration?
(A) Smile
(B) Beti Bachao Beti Padhao
(C) UDAN
(D) Make in India

Correct Answer : C


Q :  

The Sunderban Delta is the home of which of the following animal?
(A) Asiatic Cheetah
(B) Asiatic Lions
(C) Royal Bengal Tiger
(D) Black Panther

Correct Answer : C


Showing page 1 of 5
en
https://www.examsbook.com/top-50-basic-gk-questions-for-competitive-exams
5
1
top-50-basic-gk-questions-for-competitive-exams