Current Affairs Questions 2020 - April 25
5ea451b0135fa14269c38307
595217d8febf4b764b059d3a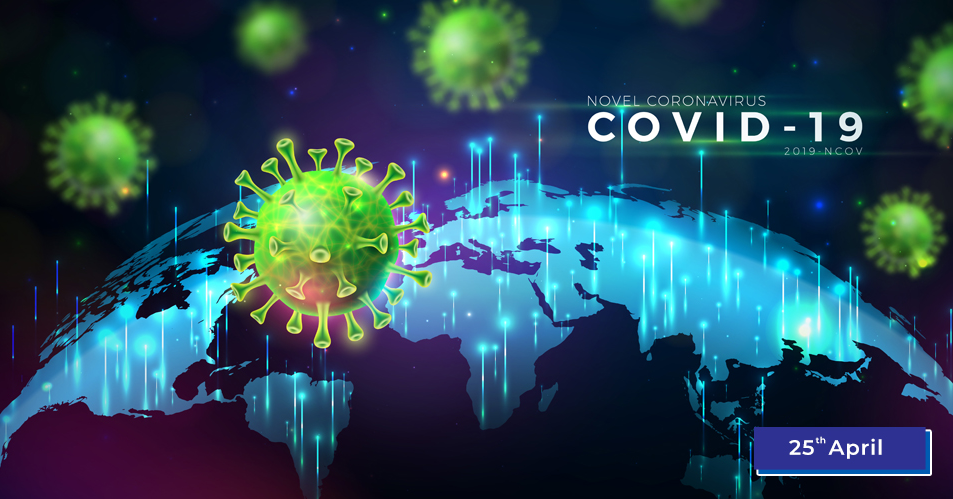 Here, I am providing the Current Affairs Questions 2020 (April 25th) for those learners who are preparing for competitive exams. In this post, I have updated the most important questions, answers around the Daily GK with the latest Current Affairs Questions about many topics covered.        
I have prepared the Current Affairs Questions 2020 to increase your General Knowledge level as well as increase your confidence level for competitive exams. 
To visit for previous blog, click here Current GK Questions.
If you are finding a platform for SSC exam preparation online, click on SSC CGL maths questions and start your preparation with SSC CGL Important Questions. Current Affairs Mock Test 2019 and Monthly Current Affair
Current Affairs Questions 2020
Q :  

Recently which player has been chosen as the ambassador for 'Badminton' awareness campaign of World Badminton Federation (BWF)?
(A) Chetan Anand
(B) PV Indus
(C) Saina Nehwal
(D) Srikanth Kidambi

Correct Answer : B


Q :  

The Central Government recently issued an ordinance in view of the attacks on health workers across the country, under which the culprits can now be punished for up to how many years?
(A) Ten years
(B) Ten years
(C) twenty years
(D) Seven Years

Correct Answer : D


Q :  

Which state government has banned the use and sale of all tobacco products including cigarettes, bidis, gutkha, zarda, betel nut, hookah, e-hookah, e-cigarettes in the wake of corona virus?
(A) Bihar
(B) Punjab
(C) Jharkhand
(D) Gujarat

Correct Answer : C


Q :  

Ministry of Power issued a draft proposal for amendment of Electricity Act, 2003 in the form of the draft Electricity Act (Amendment) Bill, 2020 for comments/suggestions from Stakeholders on 17th April 2020. Who is current Minister of Power?
(A) Dr. Jitendra Singh
(B) Santosh Kumar Gangwar
(C) Shri Raj Kumar Singh
(D) Shri Hardeep Singh Puri

Correct Answer : B


Q :  

Recently the government constituted 15th Finance commission under the Chairman- ship of N.K. Singh. Who was the Chairman of 14th Finance commission? 
(A) Y. V. Reddy
(B) Dr. Vijay Kelkar
(C) K. C. Pant
(D) C. Rangarajan
(E) A. M Khusro

Correct Answer : A


Q :  

Indian Premier League is delayed by how much time due to COVID-19?
(A) 3 Months
(B) Suspended indefinitely
(C) 1 Months
(D) 2 Months

Correct Answer : B


Q :  

Pradhan Mantri Awas Yojana has been launched with the motive to provide 'Housing for all' by 2022. It was launched in the year- 
(A) 2014
(B) 2015
(C) 2016
(D) 2017
(E) None of these

Correct Answer : B


Showing page 1 of 3
en
https://www.examsbook.com/current-affairs-questions-2020-april-25
3
1
current-affairs-questions-2020-april-25