Current Affairs Questions 2020 - August 29
5f4b9025cebf7d1232f3fbc2
595217d8febf4b764b059d3a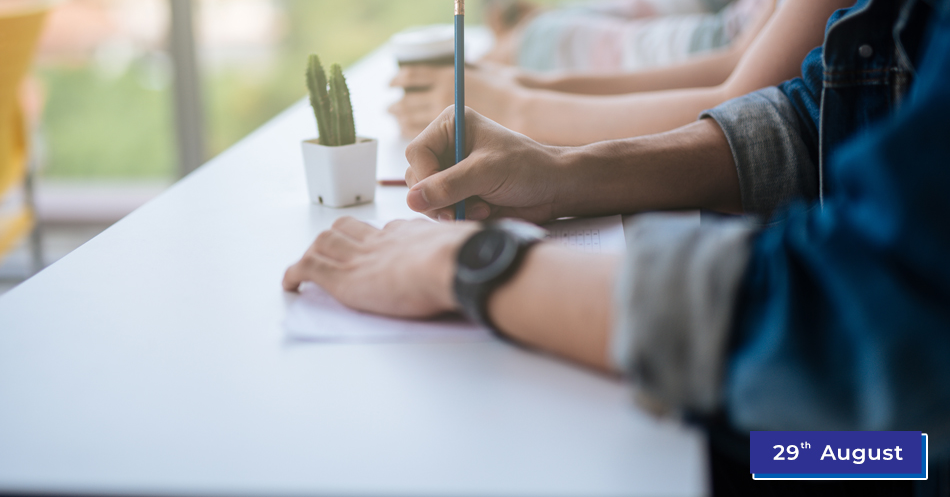 The subject of general knowledge is important for almost all government examinations, due to which the syllabus is very wide, the subject seems difficult to the students. In this article given by us, this GK quiz will be useful to you for successful result in the examinations conducted by Union Public Service Commission, State Public Service Commission, Staff Selection Commission, Railway Recruitment Board and other competitive examinations.
Here, I am providing the Latest Current Affairs Questions (August 29th) for learners who are preparing for competitive exams. In this post, I have updated the most important questions, answers around the Daily GK with the latest Current Affairs Questions about many topics covered. 
To get previous day questions about current affairs to click on GK Current Affairs.
Students can easily get free general knowledge questions on this platform for online exam practice  to obtain good marks in the competitive exams. Current Affairs Mock Test 2019 and Monthly Current Affair.
Current Affairs Questions 2020            
Q :  

Which former Prime Minister of Pakistan has demanded extradition from the UK government by declaring him as a fugitive?
(A) Nawaz Sharif
(B) Imran Khan
(C) Rasool Ali Baksh
(D) Sameer Khan

Correct Answer : A


Q :  

Which famous temple in the country has been opened to devotees after 21 March?
(A) Padmanabhaswamy Temple (Thiruvananthapuram)
(B) Tripti balaji
(C) Somnath Temple
(D) Kedarnath Temple

Correct Answer : A


Q :  

How many years old statue of Kirat Devi has been found during excavation in Nepal, 300 meters below?
(A) 3800 years old
(B) 4500 years old
(C) 2000 years old
(D) 5800 years old

Correct Answer : A


Q :  

Which Shiv Sena party MP has resigned from the party?
(A) Vikram Rajput
(B) Sandeep Singh
(C) Sanjay Jadhav
(D) Umesh Sharma

Correct Answer : C


Q :  

The Uttar Pradesh government has replaced SK Bhagat and appointed as the new Home Secretary?
(A) Sandeep Singh
(B) Tarun Gaba
(C) Vikram Rajput
(D) Umesh Sharma

Correct Answer : B


Q :  

Recently, who has become the first bowler to take 500 wickets in T-20 cricket?
(A) Lasith Malinga
(B) Mohammad Aamir
(C) Dwayne Bravo
(D) Dale Stein

Correct Answer : C


Q :  

Which state government has recently started a 'healthy body, healthy mind' campaign for students?
(A) Delhi
(B) Maharashtra
(C) Punjab
(D) Madhya Pradesh

Correct Answer : A


Showing page 1 of 3
en
https://www.examsbook.com/current-affairs-questions-2020-august-29
3
1
current-affairs-questions-2020-august-29