Current Affairs Questions 2020 - June 27
5ef7050bd7fe817321a01d17
595217d8febf4b764b059d3a
NEW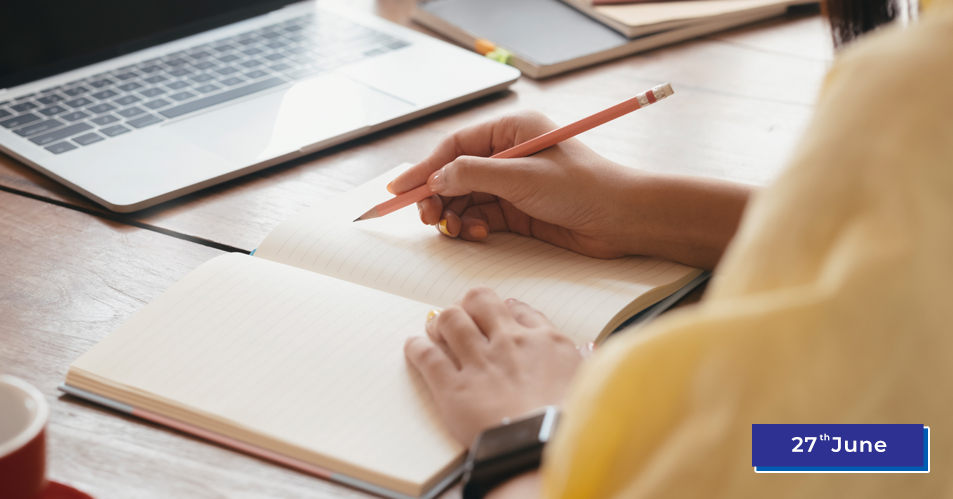 I have prepared the Current Affairs Questions 2020 to increase your General Knowledge level as well as increase your confidence level for competitive exams. 
Here, I am providing the Current Affairs Questions (June 27th) for learners who are preparing for competitive exams. In this post, I have updated the most important questions, answers around the Daily GK with the latest Current Affairs Questions about many topics covered. 
To get previous day questions about current affairs to click on GK Current Affairs.
Students can easily get free general knowledge questions on this platform for online exam practice  to obtain good marks in the competitive exams. Current Affairs Mock Test 2019 and Monthly Current Affair.
Current Affairs Questions 2020            
Q :  

According to a report of the Asian Bank, how many dollars can be lost to the world economy due to the corona epidemic?
(A) $ 6800 billion
(B) $ 7800 billion
(C) $ 5800 billion
(D) $ 8800 billion

Correct Answer : D


Q :  

On which day India conducted its first test in 1974?
(A) nuclear test
(B) Missile test
(C) Rifle test
(D) Air force test

Correct Answer : A


Q :  

How long has the central government extended the lockdown?
(A) 29 May
(B) 30 May
(C) 28 May
(D) 31 May

Correct Answer : D


Q :  

Which new scheme has been launched by the Government of Chhattisgarh?
(A) Rajiv Gandhi Kisan Nyay Yojana
(B) Rajiv Gandhi Development Plan
(C) Rajiv Gandhi Employment Scheme
(D) Narendra Modi Housing Development Scheme

Correct Answer : A


Q :  

Which country has extended the lockdown due to corona infection by 02 June?
(A) India
(B) Nepal
(C) Pakistan
(D) Sri Lanka

Correct Answer : B


Q :  

May 18 is celebrated as which day?
(A) International Women's Day
(B) International Museum Day
(C) International Men's Day
(D) International Employment Day

Correct Answer : B


Q :  

May 17 is celebrated as which day in the world?
(A) World Telecom Day
(B) International Museum Day
(C) International Women's Day
(D) International Men's Day

Correct Answer : A


Showing page 1 of 3
en
https://www.examsbook.com/current-affairs-questions-2020-june-27
3
1
current-affairs-questions-2020-june-27