Daily GK Current Affairs Questions 2020 - May 26
5ecce133372a1f6474ac90b7
595217d8febf4b764b059d3a
NEW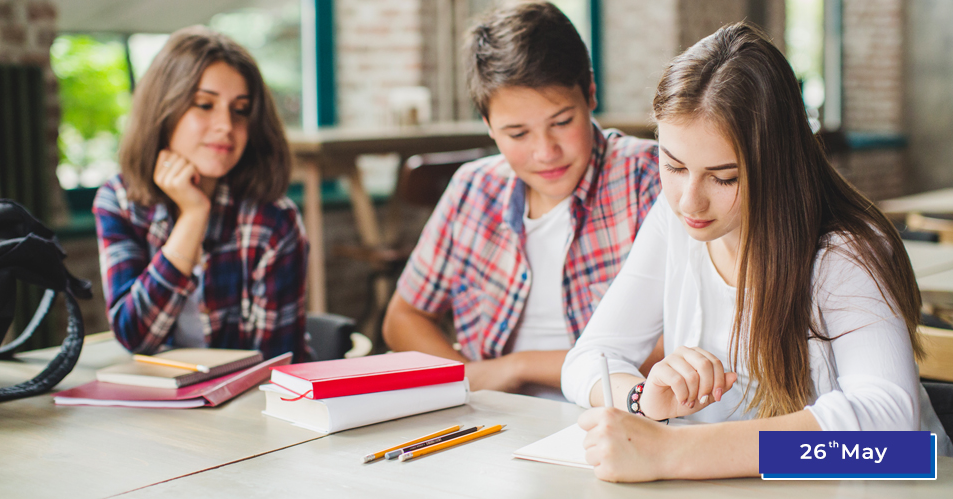 I have prepared the Daily GK Current Affairs Questions 2020 to increase your General Knowledge level as well as increase your confidence level for competitive exams. 
Here, I am providing the Daily GK Current Affairs Questions (May 26th) for learners who are preparing for competitive exams. In this post, I have updated the most important questions, answers around the Daily GK with the latest Current Affairs Questions about many topics covered. 
To get previous day questions about current affairs to click on GK Current Affairs.
Students can easily get free general knowledge questions on this platform for online exam practice  to obtain good marks in the competitive exams. Current Affairs Mock Test 2019 and Monthly Current Affair.
Current Affairs Questions 2020          
Q :  

Who has been appointed as the new Managing Director (MD) of Jammu and Kashmir Bank, for a period of 3 years?
(A) Abdul Jamil Tajik
(B) Zubair Iqbal
(C) Anwar Shaikh
(D) Hamid Nawab

Correct Answer : B


Q :  

Which Indian company has acquired the balance 25% stake in Kenya-based Canon Chemicals Ltd for an undisclosed sum?
(A) Midas Communication
(B) Bharat Electronics
(C) Bajaj
(D) Godrej

Correct Answer : D


Q :  

The Centre approved to modification of the Detailed Project Report (DPR) of the Ujh multipurpose Project (MPP) located on the river Ujh. This project is in which of the following State/UT?
(A) Himachal Pradesh
(B) Arunachal Pradesh
(C) Jammu and Kashmir
(D) Uttarakhand

Correct Answer : C


Q :  

National Dengue Day is observed on which date?
(A) 14th May
(B) 14th May
(C) 15th May
(D) 13th May

Correct Answer : B


Q :  

Lt. General PS Rajeshwar has commissioned the 103rd Landing Craft Utility (LCU) MK IV class vessel 'INLCU L 57' into the Indian Navy at which port?
(A) Mormugao Port
(B) Port Blair Port
(C) Tuticorin port
(D) Mumbai Port

Correct Answer : B


Q :  

Who is the author of Wuhan Diary: Dispatches from a Quarantined City?
(A) Wang Qishan
(B) Mao Zedong
(C) Bo Xilai
(D) Fang Fang

Correct Answer : D


Q :  

According to report "India's Utility-Scale Solar Parks-A Global Success Story" the installation of utility-scale solar parks in India has started the India's energy sector transition. Who prepared this report?
(A) Jeet Thayil
(B) Satyadev Barman
(C) Ravi Subramanian
(D) Kashish Shah

Correct Answer : D


Showing page 1 of 3
en
https://www.examsbook.com/daily-gk-current-affairs-questions-2020-may-26
3
1
daily-gk-current-affairs-questions-2020-may-26