Daily GK Current Affairs Questions 2021 - May 17
60a47b23597f5c52e2025292
595217d8febf4b764b059d3a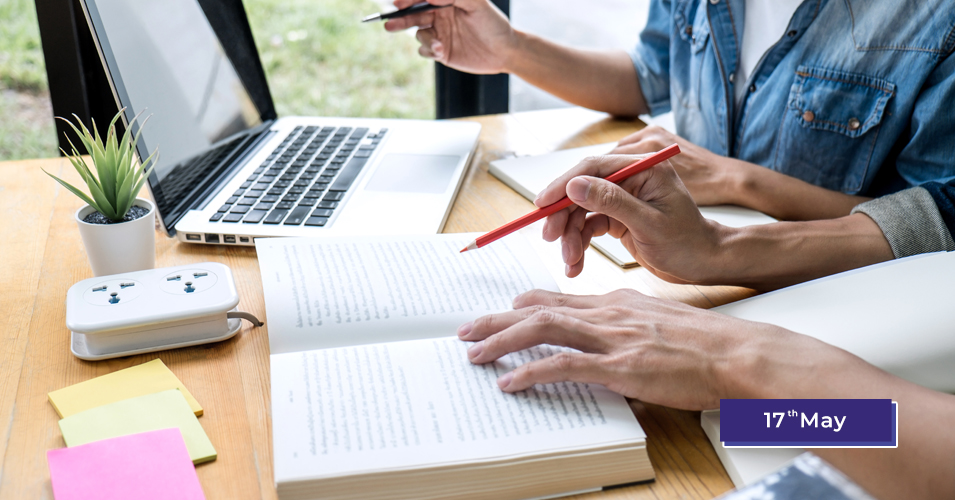 Dear readers, government jobs have always been the first choice of the youth for career making, for which thousands of people are recruited every year for recruitment to the vacant posts of competition exam like SSC CGL, SSC CHSL, RPSC, UPSC, RRB, SBI. Compete on location. Also, we all know that to pass competitive examinations, it is necessary to have complete general knowledge related to the country and abroad.
I have prepared the Important Current Affairs Questions 2021 (May 17th) to increase your General Knowledge level as well as increase your confidence level for competitive exams. 
To get previous day questions about current affairs to click on GK Current Affairs. 
Students can easily get free general knowledge questions on this platform for online exam practice  to obtain good marks in the competitive exams. Current Affairs Mock Test and Monthly Current Affair.
Daily GK Current Affairs Questions 2021   
Q :  

Who has been appointed the new executive director of RBI?
(A) T Rabi Shankar
(B) Dinesh Jain
(C) Michael Patra
(D) Jose J Kattoor

Correct Answer : D


Q :  

Who has become the first person from India to win the prestigious Sheikh Zayed Book Award?
(A) Khelil Goiua
(B) Juergen Habermas
(C) Iran Mersal
(D) Tahera Qutbuddin

Correct Answer : D


Q :  

India carried out a military drill with which country in the Southern Arabian Sea with a focus on further improving their interoperability?
(A) China
(B) SriLanka
(C) Japan
(D) Indonesia

Correct Answer : D


Q :  

Which nation will become the most populated country by 2027, as per a UN report?
(A) Japan
(B) US
(C) India
(D) Pakistan

Correct Answer : C


Q :  

The Serum Institute has promised to raise monthly vaccine production to how much by August 2021?
(A) 8 crore
(B) 9 crore
(C) 10 crore
(D) 7.5 crore

Correct Answer : C


Q :  

Which country has launched Mega Food Park and Food Processing Unit for the first time in India at Phanidhar in Mehsana district of Gujarat?
(A) Australia
(B) UK
(C) USA
(D) Italy

Correct Answer : D


Q :  

The World Day For Animals In Laboratories (WDAIL) is marked annually on which date?
(A) 22 April
(B) 21 April
(C) 24 April
(D) 23 April

Correct Answer : C


Showing page 1 of 3
en
https://www.examsbook.com/daily-gk-current-affairs-questions-2021-may-17
3
1
daily-gk-current-affairs-questions-2021-may-17