Daily GK Current Affairs Questions October 13
5da5629f9a081d0726b0e89b
595217d8febf4b764b059d3a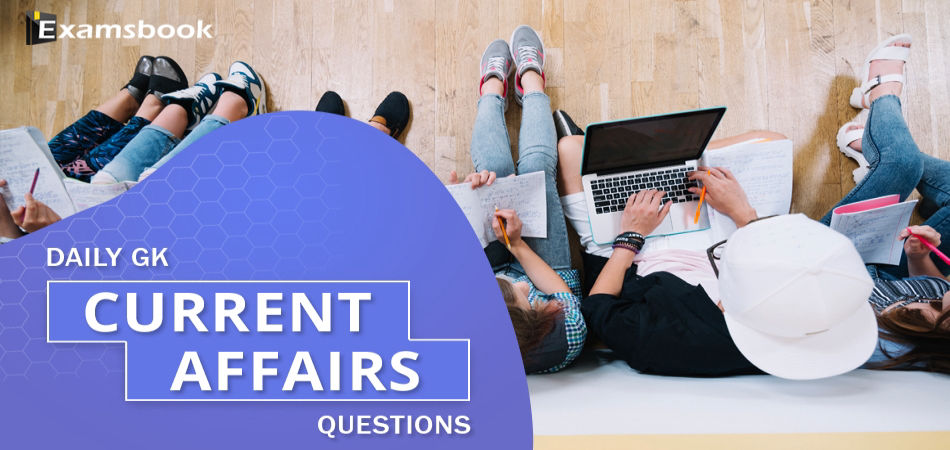 Here, I am providing the Daily GK   Current Affairs Questions 2019 (October 13) for those learners who are preparing for competitive exams. In this post, I have updated the most important questions answers around the Daily GK with the latest current affairs questions and answers about many topics covered.     
I have prepared Daily GK Current Affairs Questions 2019 for competitive exam blogs to increase your General Knowledge level as well as increase your confidence level for competitive exams.
Visit on Test Series and Mock Test for better practice. 
Daily GK Current Affairs Questions October 13 
Q :  

Who is the winner of Miss World 2017 title?
(A) India's Manushi Chhillar
(B) England's Stephanie Hill
(C) Mexico's Alma Andrea Meza Carmona
(D) Puerto Rico's Stephanie Del Valle

Correct Answer : A


Q :  

What bank claims that it is 'India's International Bank'?
(A) Bank of India
(B) HDFC Bank
(C) Bank of Baroda
(D) Vijaya Bank

Correct Answer : B


Q :  

Which of the following ranks India has achieved on Global Competitiveness Index?
(A) 54
(B) 63
(C) 68
(D) 34

Correct Answer : C


Q :  

The fifth round of Foreign Office Consultations between India and Mexico were held in which of the following cities?
(A) Gurugram
(B) New Delhi
(C) Patna
(D) Pune

Correct Answer : B


Q :  

On which of the following dates World Post Day is observed?
(A) October 8
(B) October 9
(C) October 11
(D) October 10

Correct Answer : B


Q :  

Who among the followings has been appointed as the representative of India to United Nations Conference on Disarmament?
(A) Rahul Srivastava
(B) Pankaj Sharma
(C) Nandan Nilekani
(D) Smriti Irani

Correct Answer : B


Q :  

Who among the following players has become the 1st Indian cricket player to play 100 T20 International matches?
(A) Mithali Raj
(B) Harmanpreet Kaur
(C) Virat Kohli
(D) Jhulan Goswami

Correct Answer : B


Showing page 1 of 3
en
https://www.examsbook.com/daily-gk-current-affairs-questions-october-13
3
1
daily-gk-current-affairs-questions-october-13