Easy and Important Current Affairs Questions 2020 - May 20
5ec541c38463ff021903f6f7
595217d8febf4b764b059d3a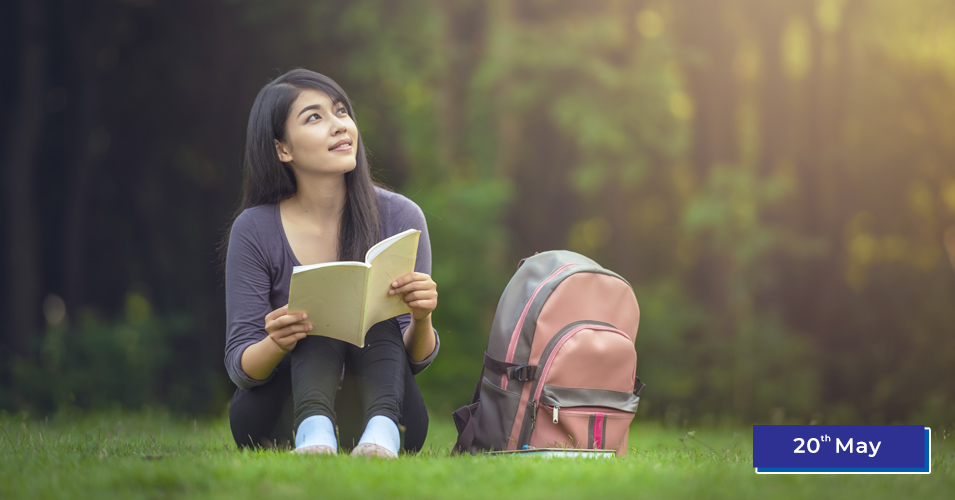 I have prepared the Easy and Important Current Affairs Questions 2020 to increase your General Knowledge level as well as increase your confidence level for competitive exams. 
Here, I am providing the Easy and Important Current Affairs Questions (May 20th) for learners who are preparing for competitive exams. In this post, I have updated the most important questions, answers around the Daily GK with the latest Current Affairs Questions about many topics covered. 
To get previous day questions about current affairs to click on GK Current Affairs.
Students can easily get free general knowledge questions on this platform for online exam practice  to obtain good marks in the competitive exams. Current Affairs Mock Test 2019 and Monthly Current Affair.
Current Affairs Questions 2020         
Q :  

The Khadi and Village Industries Commission (KVIC) Potters are using innovative methods to prevent the spread of Coronavirus in which of the following states?
(A) Kerala
(B) Assam
(C) Tamil Nadu
(D) Rajasthan

Correct Answer : D


Q :  

International Nurses Day (IND) is observed around the world on which date?
(A) 11 May
(B) 13 May
(C) 12 May
(D) 10 May

Correct Answer : C


Q :  

The Bengaluru city corporation, Karnataka has launched which programme to create awareness on the need to self examine the respiratory health for the city people?
(A) VayuSathi
(B) Pranavayu
(C) SwasthVayu
(D) VayuShakti

Correct Answer : B


Q :  

The Union Ministry of Culture on Monday extended the nomination period for the Gandhi Peace Prize from April 30 to which date?
(A) June 30
(B) June 15
(C) July 15
(D) July 30

Correct Answer : B


Q :  

Who becomes 1st Indian to win ITF's Fed Cup Heart Award for Asia/Oceania zone through online voting by fans?
(A) Leander Paes
(B) Sania Mirza
(C) Rohan Bopanna
(D) Mahesh Bhupathi

Correct Answer : B


Q :  

Agriculture Minister launched integration of 117 additional wholesale mandis (APMC mandis) with the electronic National Agriculture Market (eNAM) platform. Who is current Union Agriculture Minister?
(A) Prakash Keshav Javadekar
(B) Mahendra Nath Pandey
(C) Giriraj Singh
(D) Narendra Singh Tomar

Correct Answer : D


Q :  

The Department of Consumer Affairs has launched which initiative to use technology to prevent the spread of COVID-19 at the local Kirana store level?
(A) Suraksha Store initiative
(B) Apna Store initiative
(C) Swasth Store initiative
(D) Surakshit Store initiative

Correct Answer : A


Showing page 1 of 3
en
https://www.examsbook.com/easy-and-important-current-affairs-questions-2020-may-20
3
1
easy-and-important-current-affairs-questions-2020-may-20