Easy and Important Current Affairs Questions 2021 - April 23
6082921e38ab470ae93be2d5
595217d8febf4b764b059d3a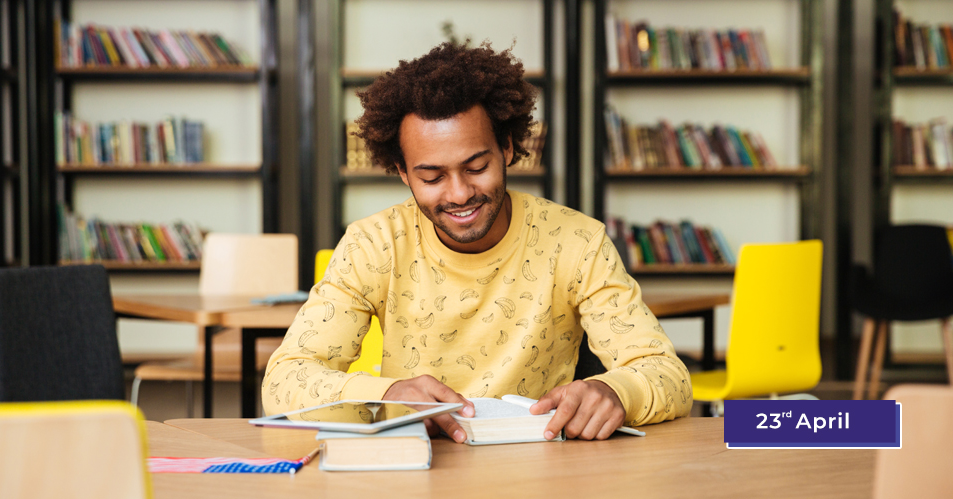 Preparing for other competitive exams like SSC, UPSC, RRB, RPSC and Bank, it is very important for the youth to keep a good grip in the general knowledge subject, because GK is the only subject in which good preparation can help the candidate succeed in the exam. Can. If you also want to succeed in these exams in the first attempt, then it is necessary that you try to increase general knowledge.
Here, I am providing the Latest Current Affairs Questions (April 23rd) for learners who are preparing for competitive exams. In this post, I have updated the most important questions, answers around the Daily GK with the latest Current Affndairs Questions about many topics covered. 
Practice with current affairs to click on GK Current Affairs.
Students can easily get free general knowledge questions on this platform for online exam practice  to obtain good marks in the competitive exams. Current Affairs Mock Test and Monthly Current Affair.
Easy and Important Current Affairs Questions 2021   
Q :  

According to the report of Energy Conversion Index (ETI), which country has ranked first in the list of 115 countries and which position has India got?
(A) Canada
(B) Japan
(C) Sweden (1st) and India (87th)
(D) America

Correct Answer : C


Q :  

Which famous Bengali poet, critic and educationist has died at the age of 89 after being hit by Kovid-19?
(A) Shankh Ghosh
(B) Sudarshan Sen
(C) Mohan Sharma
(D) Rohit Sharma

Correct Answer : A


Q :  

What is the position of India in the World Press Freedom Index 2021 report?
(A) 144th
(B) 143rd
(C) 142nd
(D) 146th

Correct Answer : C


Q :  

Priyanka Mohite from Satara, Maharashtra has become the first Indian woman to conquer which peak in Nepal?
(A) Everest
(B) Kanchenjunga
(C) Kailash
(D) Mount Annapurna

Correct Answer : D


Q :  

Recently, who became India's 68th Chase Grandmaster?
(A) Vimal Jain
(B) Atul Tripathi
(C) Arjun Kalyan
(D) Suresh Rana

Correct Answer : C


Q :  

Which Indian institution has been ranked in the World's Top 200 Universities list in the Times Higher Education Impact Rankings 2021?
(A) Lovely Professor University (LPU)
(B) Punjab University
(C) Rajasthan University
(D) Jaipur National University

Correct Answer : A


Q :  

BJP MLA from Auraiya's Sadar passed away due to corona virus, what was his name?
(A) Mohan Sharma
(B) Rohit Sharma
(C) Ramesh Diwakar
(D) Pankaj Verma

Correct Answer : C


Showing page 1 of 3
en
https://www.examsbook.com/easy-and-important-current-affairs-questions-2021-april-23
3
1
easy-and-important-current-affairs-questions-2021-april-23