Easy and Important Current Affairs Questions 2021 - January 23
600ebe5de8a52d2490553f3d
595217d8febf4b764b059d3a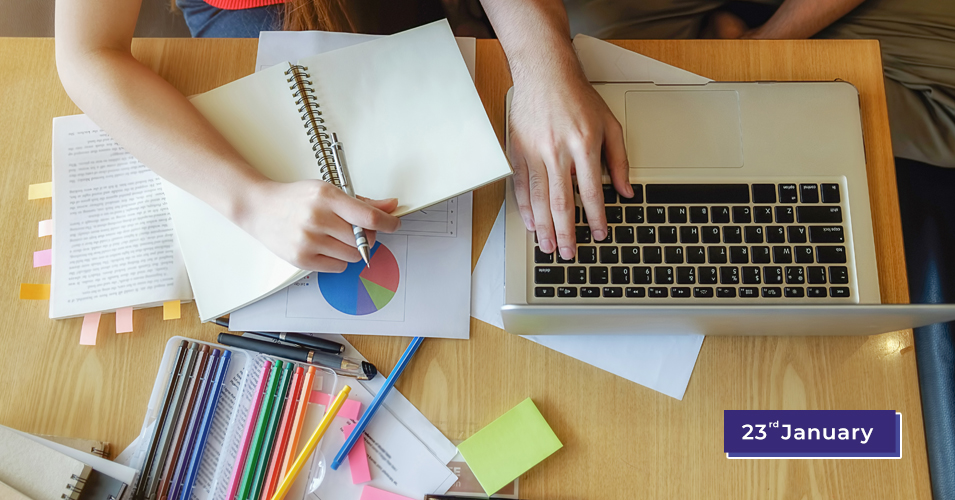 Are you preparing for competitive exams? So it is very important for you to know that General Knowledge (GK) has an important role in all government exams. While General Knowledge is important for cracking various examinations and cracking related interviews, students related to Bank-Finance, Politics, History, Sports, Science-Technic Topic to get full marks in GK Subject.
Here, I am providing the GK Current Affairs Questions (January 23rd) for learners who are preparing for competitive exams. In this post, I have updated the most important questions, answers around the Daily GK with the latest Current Affairs Questions about many topics covered. 
Practice with current affairs to click on GK Current Affairs.
Students can easily get free general knowledge questions on this platform for online exam practice  to obtain good marks in the competitive exams. Current Affairs Mock Test and Monthly Current Affair.
Easy and Important Current Affairs Questions 2021     
Q :  

What is the theme of "One Planet Summit 2021"?
(A) Promotion of agro-ecology
(B) Mobilization of funding for biodiversity
(C) Protection of terrestrial and marine ecosystems
(D) improving act together for nature!

Correct Answer : D


Q :  

From what date will the new foreign trade policy come into force?
(A) 31 March
(B) 01 April
(C) 01 March
(D) 01 February

Correct Answer : B


Q :  

Bharat Biotech has signed an agreement with which country's company for the supply of cocaine?
(A) Brazil
(B) Russia
(C) Turkey
(D) Spain

Correct Answer : A


Q :  

The Union Cabinet has approved an MoU between India and which country's meteorological center to increase scientific and technical cooperation?

(A) Saudi Arab
(B) UAE
(C) Italy
(D) Israel

Correct Answer : B


Q :  

Which state has waived examination fees for matriculation students in the current academic session?
(A) Madhya Pradesh
(B) Odisha
(C) Telangana
(D) Andra Pradesh

Correct Answer : B


Q :  

Who is the host country of 'One Planet Summit 2021' organized in collaboration with United Nations and World Bank?
(A) Australia
(B) France
(C) India
(D) Germany

Correct Answer : B


Q :  

Which country has topped the Henley Passport Index 2021?
(A) Germany
(B) Singapore
(C) Japan
(D) China

Correct Answer : C


Showing page 1 of 3
en
https://www.examsbook.com/easy-and-important-current-affairs-questions-2021-january-23
3
1
easy-and-important-current-affairs-questions-2021-january-23