GK Current Affairs Questions 2020 - June 02
5ed62d86436d8a49583c6686
595217d8febf4b764b059d3a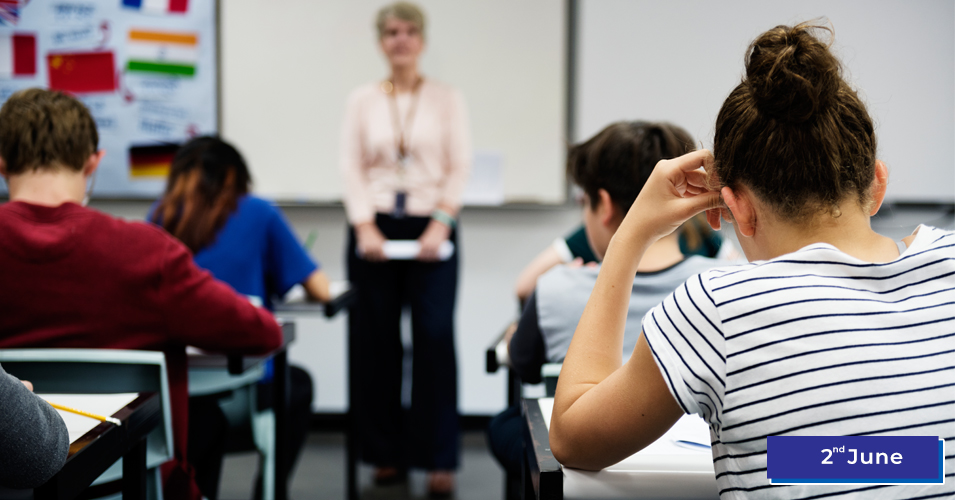 Here, I am providing the GK Current Affairs Questions 2020 (June 02) for those learners who are preparing for competitive exams. In this post, I have updated the most important questions, answers around the Daily GK with the latest Current Affairs Questions about many topics covered.        
I have prepared the GK Current Affairs Questions 2020 to increase your General Knowledge level as well as increase your confidence level for competitive exams. 
To visit for previous blog, click here Current GK Questions.
Students can easily get free general knowledge questions on this platform for online exam practice  to obtain good marks in the competitive exams. Current Affairs Mock Test 2019 and Monthly Current Affair.
Current Affairs Questions 2020
Q :  

R Shanmugam passed away on 23 May due to age-related illness. He was a famous?
(A) Chess player
(B) Football player
(C) Criket player
(D) Tennis player

Correct Answer : B


Q :  

Edelweiss General Insurance launched 'Edelweiss SWITCH', an app-based motor insurance own damage floater policy under IRDAI's sandbox regulations. Who is CEO of Edelweiss General Insurance?
(A) Shanai Ghosh
(B) Rohit Kumar
(C) Jitendra Attra
(D) Pushp Agrawal

Correct Answer : A


Q :  

Which state governments on 23 May imposed a 50% 'Special COVID Fee' on the maximum retail price of liquor while allowing home delivery of alcohol in the State from 24 May?
(A) Karnataka
(B) Telangana
(C) Odisha
(D) Tamil Nadu

Correct Answer : C


Q :  

which company has signed an agreement for acquiring 24% stake in Indian Railway Stations Development Corporation for Rs 48 crore?
(A) HSRC
(B) Indian Mill and Railway Company
(C) RVNL
(D) RITES

Correct Answer : D


Q :  

HIL INDIA, a PSU under the Department of Chemicals and Petrochemicals is to supply 25 MT Malathion Technical for supply to locust control programme to which country under Government to Government arrangement?
(A) Bhutan
(B) Iraq
(C) Nepal
(D) Iran

Correct Answer : D


Q :  

Who has been appointed as the Member of Commission on Economic Recovery of New York?
(A) Siddhartha Mukherjee
(B) Satish Tripathi
(C) Rohan Tripathi
(D) Abhinay Mukherjee

Correct Answer : A


Q :  

Which state will set up a Migration Commission for employment of migrant labourers in the state?
(A) Rajasthan
(B) Punjab
(C) Bihar
(D) Uttar Pradesh

Correct Answer : D


Showing page 1 of 3
en
https://www.examsbook.com/gk-current-affairs-questions-2020-june-02
3
1
gk-current-affairs-questions-2020-june-02