GK Current Affairs Questions 2020 - September 09
5f586af6f13b91397f40f77b
595217d8febf4b764b059d3a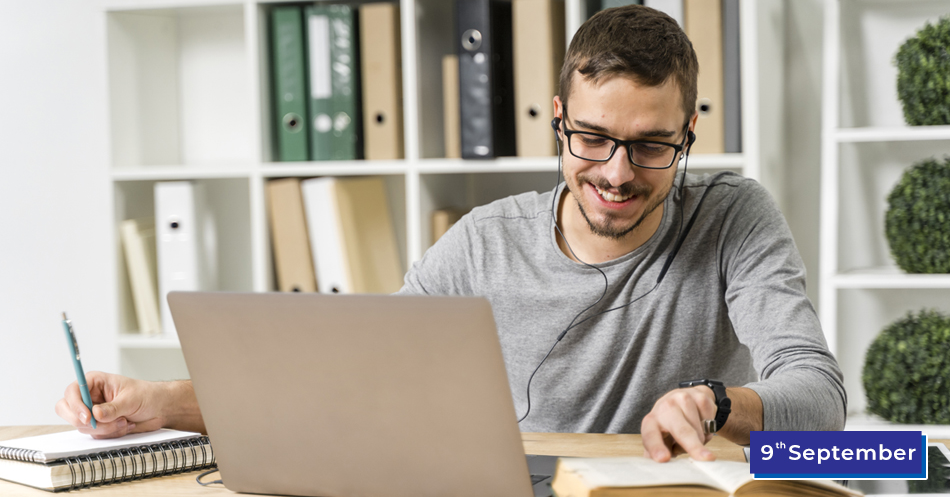 Current events of national and international importance are mentioned in every competitive exam which we know as current affairs. Whose government covers current affairs very efficiently in competitive examination. The candidates preparing for the exam should develop the art of reading all the important news related to important current affairs and making notes from them through the newspapers every day depending on the level of these government examinations.
I have prepared the Current Affairs Questions 2020 (September 09th) to increase your General Knowledge level as well as increase your confidence level for competitive exams. 
To get previous day questions about current affairs to click on GK Current Affairs. 
Students can easily get free general knowledge questions on this platform for online exam practice  to obtain good marks in the competitive exams. Current Affairs Mock Test 2019 and Monthly Current Affair.
Current Affairs Questions 2020  
Q :  

Which Indian state announced that it would be the first to implement the National Education Policy (NEP) 2020?
(A) Madhya Pradesh
(B) Karnataka
(C) Gujarat
(D) Uttar Pradesh

Correct Answer : B


Q :  

When is World Humanitarian Day observed across the world?
(A) August 19
(B) August 15
(C) August 20
(D) August 11

Correct Answer : A


Q :  

Who is the author of the book 'Grandparents' Bag of Stories'?
(A) Sudha Murty
(B) Ruskin Bond
(C) Paro Anand
(D) Anushka Ravishankar

Correct Answer : A


Q :  

Who has been awarded the Top Thinker 2020 Award?
(A) Nirmala Sitharaman
(B) Angela Merkel
(C) Jasinda Ordern
(D) K. Shailaja

Correct Answer : D


Q :  

Who has been elected as the new President of the Society of Indian Automobile Manufacturers (SIAM)?
(A) RC Bhargava
(B) Rajan Vadhera
(C) Kenichi Ayukawa
(D) Vipin Sodhi

Correct Answer : C


Q :  

Recently, which country in the world has become the first to successfully test a 'hypersonic vehicle'?
(A) second
(B) fourth
(C) fifth
(D) eighth

Correct Answer : B


Q :  

When is 'International Literacy Day' celebrated every year?
(A) 08 September
(B) 05 September
(C) 10 September
(D) 02 September

Correct Answer : A


Showing page 1 of 3
en
https://www.examsbook.com/gk-current-affairs-questions-2020-september-09
3
1
gk-current-affairs-questions-2020-september-09