GK Current Affairs Questions 2021 - May 06
6093c37f12ecca62c6c8cbc7
595217d8febf4b764b059d3a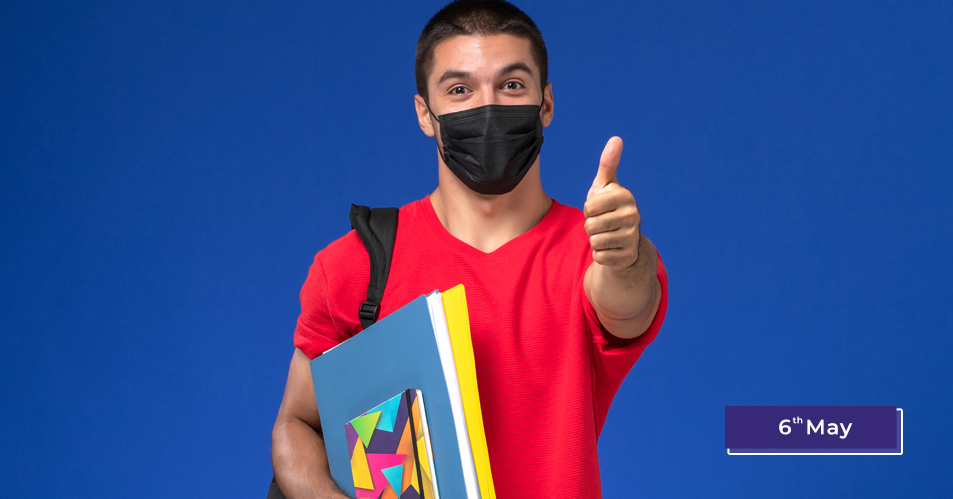 General knowledge is one of the most important subjects, but it holds its own distinct importance which according to study defines the following: - History of science, politics, sports, history, classical music, art, literature, general science, geography , Cookery, medicine, sports, discovery and exploration, biology, film, fashion, finance and popular music.And the questions related to all these areas are covered in various government exams under the general knowledge topic. Also, students have to work hard to remember these questions.
Here, I am providing the Latest Current Affairs Questions (May 06th) for learners who are preparing for competitive exams. In this post, I have updated the most important questions, answers around the Daily GK with the latest Current Affairs Questions about many topics covered. 
Practice with current affairs to click on GK Current Affairs.
Students can easily get free general knowledge questions on this platform for online exam practice  to obtain good marks in the competitive exams. Current Affairs Mock Test and Monthly Current Affair.
GK Current Affairs Questions 2021
Q :  

World Press Freedom Day is celebrated globally on which of the following days?
(A) 1 May
(B) 2 May
(C) 3 May
(D) 4 May

Correct Answer : C


Q :  

Wipro overtook __________ to become the third most valuable Indian IT firm.
(A) TCS
(B) HCL Tech
(C) Tech Mahindra
(D) Infosys

Correct Answer : B


Q :  

Which state government has announced to provide free ration to card holders and Rs 5 thousand to auto taxi drivers in the next two months in view of the Corona crisis?
(A) Delhi
(B) Rajasthan
(C) Uttar Pradesh
(D) Punjab

Correct Answer : A


Q :  

In the West Khasi Hills district of Meghalaya, fossils of bones of giant dinosaurs with long neck, about 10 million years old, have been found, what are they called?
(A) Albania
(B) Jurassic
(C) Western
(D) Sauropod

Correct Answer : D


Q :  

Which Sri Lankan cricketer has announced his retirement from international cricket at the age of 32?
(A) Thisara Perera
(B) Prabhu Joshi
(C) Tanmay Sharma
(D) Raj Sharma

Correct Answer : A


Q :  

When is World Tuna Day celebrated globally?
(A) First Saturday of May
(B) 1 May
(C) 2 May
(D) 3 May

Correct Answer : C


Q :  

Which Indian logistics company has started the 'Oxygen on Wheels' project to transport oxygen?
(A) Aegis Logistics
(B) Adani Logistics
(C) Container Corporation of India Ltd.
(D) Mahindra Logistics

Correct Answer : D


Showing page 1 of 3
en
https://www.examsbook.com/gk-current-affairs-questions-2021-may-06
3
1
gk-current-affairs-questions-2021-may-06