GK Current Affairs Questions January 22
5e27e09cc5c5a87245791250
595217d8febf4b764b059d3a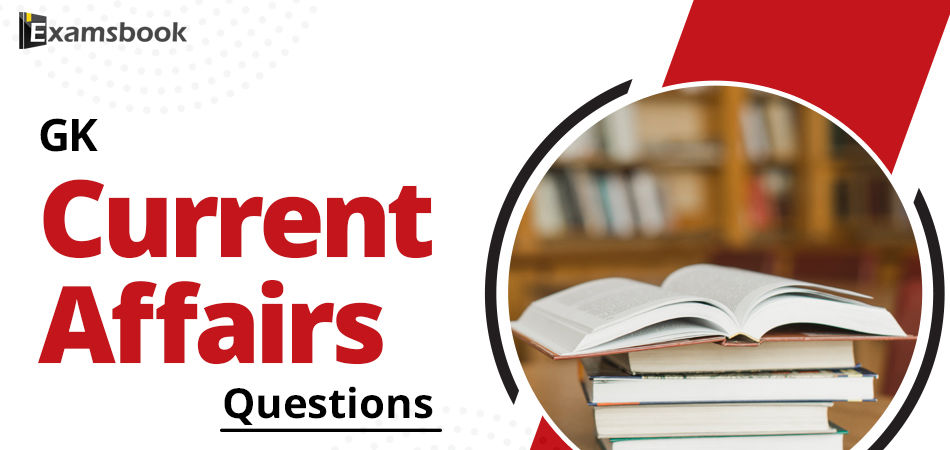 Here, I am providing the Today GK Current Affairs Questions (January 22nd) for those learners who are preparing for competitive exams. In this post, I have updated the most important questions, answers around the Daily GK with the latest Current Affairs Questions about many topics covered.    
I have prepared the Today GK Current Affairs Questions to increase your General Knowledge level as well as increase your confidence level for competitive exams. 
To get previous day questions about current affairs to click on GK Current Affairs.   
If you are finding a platform for SSC exam preparation online, click on SSC CGL maths questions and start your preparation with SSC CGL Important Questions. Current Affairs Mock Test 2019 and Monthly Current Affair 
Current Affairs Questions
Q :  

Who won the car rally at the Dakar Rally held in Saudi Arabia?
(A) Daniel Ricciardo
(B) Pierre Gasly
(C) Lando Norris
(D) Carlos Sainz

Correct Answer : D


Q :  

Oleksiy Honcharuk, who recently resigned was the Prime Minister of which country?
(A) Romania
(B) Serbia
(C) Ukraine
(D) Hungary

Correct Answer : C


Q :  

Who flagged off the inaugural run of the Ahmedabad-Mumbai Tejas Express?
(A) Uddhav Thackeray
(B) Vijay Rupani
(C) Narendra Modi
(D) Piyush Goyal

Correct Answer : B


Q :  

National Information Centre has set up Centre of Block Chain Technology in which city?
(A) Hyderabad
(B) New Delhi
(C) Bengaluru
(D) Chennai

Correct Answer : C


Q :  

Who has been appointed as Joint Director of CBI?
(A) Arvind Kumar
(B) Rishi Kumar
(C) Rakesh Asthana
(D) Manoj Shashidhar

Correct Answer : D


Q :  

Which of the following has been counted as a separate Ethnic Group for the first time in The US census?
(A) Muslims
(B) African-Americans
(C) Sikhs
(D) Hindus

Correct Answer : C


Q :  

Who recently launched APNA UREA SonaUgle brand of HURL?
(A) Ravi Shankar Prasad
(B) D.V. Sadananda Gowda
(C) Ananth Kumar
(D) Harsh Vardhan

Correct Answer : B


Showing page 1 of 3
en
https://www.examsbook.com/gk-current-affairs-questions-january-22
3
1
gk-current-affairs-questions-january-22