GK | General Knowledge 2021 - Mock, Practice Tests,Topics, Current Affairs, Quiz
58f51ef78f57a10c7572cabd
595217d8febf4b764b059d3a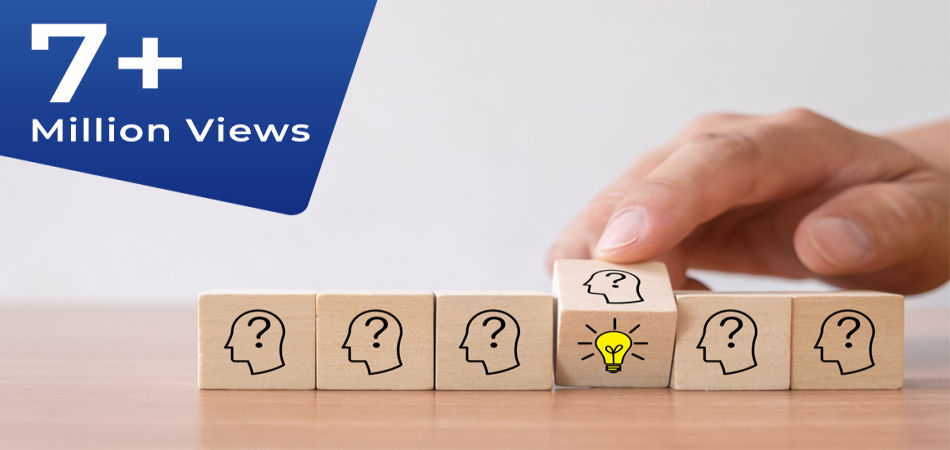 These are very important and latest GK and GK Questions and general awareness 2021 questions for all competitive exams like IAS, Bank PO, SSC CGL, RAS, CDS, UPSC exams, and all state-related exam. Practice with this huge collection of Basic General Knowledge Questions and Answers. 
As you know that In competitive exams, GK, GK questions, as well as reasoning related questions, are also asked. There are three types of Reasoning such as Logical Reasoning, Verbal Reasoning, and Nonverbal Reasoning. You can start your preparation through the Test Series and Mock Tests.  
Quizzes: Current Affairs Mock Test, Current Affairs Quiz 
Visit these three main reasoning types to practice all the topics of reasoning :       
Logical Reasoning Questions and Answers
Verbal Reasoning Questions and Answers
Non Verbal Reasoning Questions and Answers 
Choose any General Knowledge and GK Topic for Preparation of Gk Questions:
You can attempt GK Questions for fun too. There are a lot of General Knowledge questions on this site. After reading the article, go to the below link to read more.
Now you can practice with very useful basic general knowledge questions and answers for SSC Exams, Rajasthan Police, and many other Competitive Exams.

For general knowledge and general awareness video tutorial, visit Examsbook YouTube channel.
Check here the Topics of General Knowledge:
Q.1 The 'Dalong Village' covering an area of 11.35 sq. km. has recently (May 2017) been declared as Biodiversity Heritage Site under Section 37(1) of Biological Diversity Act, 2002. The village is situated in the Indian State of -
(A) Manipur
 (B) Madhya Pradesh
 (C) Mizoram
 (D) Maharashtra

Ans .  B

Q.2 ........... is the first woman to head a public sector bank.
(A) Arundhati Bhattacharya
 (B) Shikha Sharma
 (C) Chanda Kochar
 (D) Usha Ananthasubramanyan

Ans .  A

Q.3 World Tourism Day is celebrated on-
(A) September 12
 (B) September 25
 (C) September 27
 (D) September 29

Ans .  C

Q.4 Where is Bose Institute?
(A) Dispur
 (B) Kolkata
 (C) Mumbai
 (D) New Delhi

Ans .  B

Q.5 When is the International Yoga Day celebrated?
(A) June 21
 (B) March 21
 (C) April 22
 (D) May 31

Ans .  A

Get the Current Affairs Blog 2020 Below:
Q.6 The two-day festival 'North East Calling', is organized by which ministry?
(A) Ministry of Development of North Eastern Region (DoNER)
 (B) Ministry of External Affairs
 (C) Ministry of Home Affairs
 (D) Ministry of Defence

Ans .  A

Q.7 When Government of India confers the "Highest Civilian Honor for Women" by presenting "Nari Shakti Puraskars" ?
(A) June 5
 (B) 8th March, every year, International Women's Day
 (C) June 21
 (D) April 7

Ans .  B

Q.8 The motif of 'Hampi with Chariot' is printed on the reverse of which currency note?
(A) One Rupee Note
 (B) Rs. 500 note
 (C) Rs. 50 note
 (D) Rs. 1000 note

Ans .  C

Q.9 Election Commission of India has decided that the voter's identification shall be mandatory in the elections at the time of poll. Which of the following shall be the main document of identification of a voter?
(A) Voter Slip
 (B) Electoral Photo Identity Cards (EPIC)
 (C) Indelible ink mark
 (D) Electoral rolls

Ans .  B

Q.10 'Line of Blood' is a book written by whom?
(A) Bairaj Khanna
 (B) Ursula Vernon
 (C) Amal EI-Mohtar
 (D) Diksha Basu

Ans .  A

Showing page 1 of 82
en
https://www.examsbook.com/gk-general-knowledge-questions-answers
82
1
gk-general-knowledge-questions-answers