How Can I Help with Chemistry Homework: Useful Tips and Websites
61f7ef820f51a110a8df7287
5b9f85cae4c9f1076ae7fdef
NEW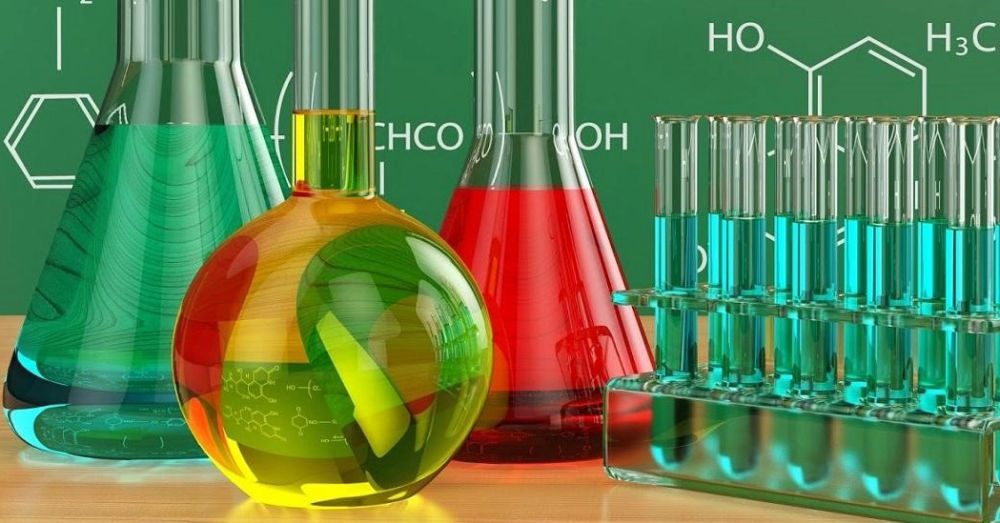 The role of chemistry in human life is extremely large. If there were no chemistry, there would be no modern metallurgy, spaceships would not fly into space, because the fuel for their engines, strong heat-resistant materials for their structures are made by chemical processes. Chemists extract a variety of substances from mineral, animal, and plant raw materials. There are thousands and tens of thousands of substances and materials unknown in nature, such as polymers, products from which you constantly use in everyday life. No wonder our age is called the age of polymers. With the help of chemistry, a person receives substances with predetermined properties. These substances are used to make food, clothing, footwear, machinery, vehicles, modern means of communication, and so on.
Chemistry is an interesting and complex science. To master it to the fullest, it is necessary not only to study the theoretical material but also to learn to apply the acquired knowledge in practice. Knowledge of chemistry is necessary to explain many natural phenomena, as well as to understand production processes and the use of chemicals in everyday life.
Chemistry should be studied consistently and very carefully, without missing a single topic. First of all, students must master the most important chemical concepts and chemical laws that form the basis of chemical knowledge. For this, it is important to carefully read each paragraph of the textbook, write definitions, rules, and formulas in a notebook and memorize them. However, do not forget that it is always possible to get high-quality chemistry homework help online from a chemistry homework helper who can handle any task instantly.
The material below will be of interest to those who want to help someone complete physics homework. These can be friends, parents, etc. If you want to know more, read the article to the end.
Tips for Successful Completion of Chemistry Homework
To help someone with a chemistry assignment, you should start by using the following tips:
Carefully read the textbook material, notes in a notebook. Remember what the teacher said in class;
Divide the training material into logical sections. Make a plan;
Read the material again and memorize all the formulas and equations of chemical reactions found in the textbook and notebook;
Recite all the material aloud and memorize all the formulas and equations of chemical reactions. Compare the entries with the textbook and notebook.
If there are difficulties in reciting the material or creating notes – study the material again;
Check if you can answer the questions at the end of the paragraph;
Complete a written chemistry hw assignment;
Repeat the plan according to which you will answer in the lesson;
Put everything you need for the lesson.
Where to Get Online Chemistry Homework Help?
Thanks to the active development of computer technology, today every student can find a qualified chemistry homework helper on the Internet. According to customer reviews, the AssignChemistry.com website is the best platform offering online chemistry homework help for students. Turning there for support, you will definitely get it. Service specialists are highly valued due to their high level of professionalism, strict adherence to customer requirements and deadlines, and responsible attitude to work.
As for the profitability of cooperation, it is very high. Unlike other websites, the AssignChemistry.com service ensures high confidentiality of customers, offers only affordable prices and many good discounts, guarantees the highest quality of order execution.
Place your order right now, just by contacting the company manager with the request "I want to find an experienced helper to get my chemistry homework done already today. Is someone from your professional team ready to do my assignment right for me?" and get the best services instantly!
Useful Applications for Students
Pay attention that everyone can get instant help with chemistry homework by taking advantage of modern applications designed specifically for students who study chemistry. There are a lot of such programs today. Some of them are available free of charge, others – on a paid basis. Check out the list of the most popular apps below:
Elements. This application is a database of main chemical elements, which is presented in the form of separate 3D models. For clarity, each element is accompanied by an example in the form of a rotating 3D model. For example, an ingot of gold is provided near the gold element, a pewter man – near tin element, etc. The model can be started, enlarged, rotated, and stopped for detailed exploration. The app is priced at $ 4.99. It is available for download from iTunes;
Molecules. The widespread use of this application is due to the fact that it is available free of charge and represents unique 3D models of various substances. With multiple rendering modes, users can easily rotate models, select the desired position, set the necessary scale of the molecule, reduce and increase the size, etc. The base of molecular models is quite large. In addition, the user can use examples of three-dimensional models represented on specialized sites of international repositories. To download the application, you should visit iTunes;
Chemist Lab. By downloading this application, you get an online chemical laboratory available for use at any time. The application allows you to conduct unique experiments using a wide variety of substances and trace unexpected reactions. Thanks to the application, the user can even conduct experiments online with radioactive and explosives. Many parameters are set during the experiments: volume and mass of mixed substances, ambient temperature, air composition, etc. The obtained experimental results are recorded in real-time. The chemist's work can be facilitated by using information from a database of basic reactions for each substance. Chemist Lab costs $ 4.99. However, users can use the trial version completely free of charge.
Choose one of the above apps and get chemistry assignment help without any difficulty! 
We hope that you got the answer to the main question of the article and now you know how to help with chemistry homework assignments. Use our tips and get chemistry help online!