How Can Virtual Labs Help You to Get Educated During COVID-19?
5f6d62a55256e8407c2b4a1e
5b9f85cae4c9f1076ae7fdef
NEW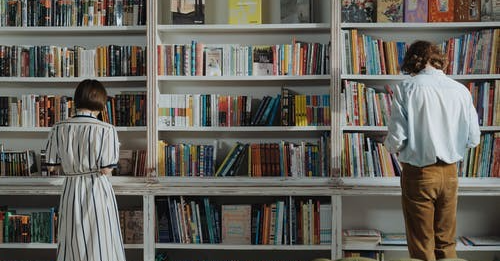 History is witness that whenever the global pandemics, they bring a lot of socio-economic changes that haunt humanity for a long time after the pandemic is over. The same is the case with COVID'19. It has changed the world beyond anyone could have possibly imagined. The way we used to meet, the way we used to study, the way we used to travel, everything has changed, and until the vaccine is discovered, this change is more likely to stay.
If you are a student and your education got affected due to COVID'19, then you are not alone. There are many like you. But don't worry. This blog is just the thing that you need to read to cover the gap and get quality education even in a global pandemic.
If you are a student of science, then you must be wondering how you can perform your lab-work online, right? What if I tell you that now you can have an extremely realistic learning experience through a virtual lab? Yes, you heard it right, and here's how virtual labs can help you get educated during the global pandemic.
The Learning Experience is Super Realistic
The whole purpose of including lab courses in your professional degree is to give you hands-on experience of the situations that you may face in the field. However, one may question the possibility of this purpose being fulfilled in an online lab. To clear your doubts about your learning, you have to check the late night labs overview. It'll help you to have a better idea about how your experience of the virtual lab is made real.
You Can Choose Flexible Timings
The best part of choosing a virtual lab to take your lab courses is that the timings are extremely flexible, and you can choose any time that suits you best. It means that you don't have to worry if you have a job in the morning because you can take your lab course at night.
The Interaction with the Instructor is Easy
Many people have the misconception; it is difficult to interact with the teachers and instructors during online classes. However, it is not the case. Different surveys that have been conducted recently state otherwise. Students feel more comfortable asking questions online than they feel in their physical presence. Therefore, you don't have to worry about your queries because you can easily and effectively interact with your instructor and get the answers to your questions about any procedure of the lab.
It Doesn't Cost Much
Lastly, the most important thing about online labs is that they don't cost you a fortune. Since you are not using any lab equipment, the cost of the lab course reduces significantly in an online course. Therefore, if you have a money constraint, you don't have to worry about it because online labs have made practical education accessible for everyone.
So, what are you waiting for? Enroll yourself now and enjoy learning.