How to prepare SSC CGL Tier 2 exam 2018 - Tips and Tricks
58f51ee78f57a10c7572cab0
588740f5dd4df72728284c5d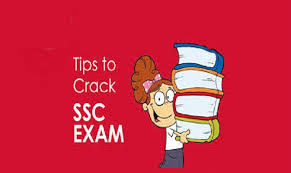 How to prepare SSC CGL Tier 2 exam 2018? Here I am sharing tips and tricks to prepare SSC CGL tier II exam this year with effective Sureshot techniques.
Staff Selection Commission Combined Graduate Level Examination is one of the most popular exams in the government job sphere in India. This exam opens the door to various Group B and Group C posts in the departments and ministries of the central government. It is this prospect that attracts a lot of aspirants to this highly competitive examination every year. The examination is a marathon process of four tiers in which the first three are written examinations whereas the fourth tier is mainly about skill test or computer proficiency test and document verification etc. In this blog, I am going to focus on Tier-II of the SSC CGL Examination which has the maximum weightage in the whole process.
The Tier-II examination is conducted for those candidates who qualify in the Tier-I examination conducted by the commission to screen candidates. However, it is to be kept in mind that the marks of Tier I exam are considered for final selection in the exam. Tier II Examination consists of objective papers of English Language and Quantitative Aptitude. Here, I shall explain in detail how you will be able to score high in this test.
What is the pattern of Tier II Exam of SSC CGL?
The Tier-II Examination of SSC CGL consists of mainly two subjects – Mathematics and English Language. Both the papers carry 200 marks each and there is no sectional cut-off for each paper but you have to qualify in both the papers together by securing the cut-off marks for Tier II Examination in order to be eligible to appear for the Tier III Examination. The pattern of Tier-II Examination is as follows:
| | | | |
| --- | --- | --- | --- |
| Subjects | No of Questions | Marks | Time |
| English Language | 200 | 200 | 120 minutes |
| Quantitative Aptitude | 100 | 200 | 120minutes |
So, this tier is of 400 marks in total and scoring big in this tier is very important. Moreover, this tier is only about Maths and English, so you have to prepare less subjects as compared to Tier-I. However, it is very important that you plan in this tier to score well since the questions are tricky and time-consuming to be completed within the given period of time.
English Language
In the SSC CGL Tier-II Examination, the English section is allotted 200 marks with 200 questions asked from the section. The time given is 2 hours. The questions are asked from the following chapters:
Reading Comprehension
Cloze Test
Paragraph Formation
One Word Substitution
Phrase / Idioms meaning
Error Spotting
Sentence Improvement
Synonyms and Antonyms
Voice Change
Narration Change
Homonyms
Appropriate Prepositions
Clauses and Phrases
Participles and Gerunds
This section is very tricky because of the following reasons:
You will find a lot of questions based on the exceptions of any grammar rule. In order to be able to identify that, you should be well aware of that exception and its applications
You will find almost all the options correct if you are not very clear in your basics. It will be a nightmare for you to choose the correct answer
You will definitely fall in the trap of negative marking if you just go on attempting more questions to increase your number of attempts
Some questions are also very tricky to understand what is required from you. You will run the chances of losing marks if you attempt such questions
That is why keep in mind the following important tips while you are going through this important section and also preparing for it before the exam:
Learn the basics of grammar: Pick up a good grammar book while preparing and go through all the rules of all the chapters of grammar. Please focus more on exceptions of such rules rather than the regular rules
Focus more on vocabulary: You should focus on increasing your stock of words because SSC is more about words and vocabulary. It will increase if you learn about the applications of new words
Understand English Grammar rules: You should not mug up facts while going through English grammar but you should understand the rules. That will help you apply that in the required situation
Practice writing: You should be able to write in English properly because it will help you apply your knowledge. It will also help you utilize your stock of words in the right context
Don't only mug up vocabulary: Vocabulary is not about mugging up meanings and synonyms or antonyms of a given word. It is about realizing that you have to apply that word in the proper context. Once you are able to do so you will definitely be able to remember that word forever
Take as many mocks as possible: You should take as many mocks as possible in this section since it will make you ready for the real examination. Please analyze your mistakes in all such mocks with detailed explanation so that you do not repeat such mistakes again in future.
Don't attempt questions for increasing attempts: It is a trend among the candidates that they just want to attempt 195 or 200 questions in English without thinking about the accuracy of such attempts. Please understand that accuracy plays a big role in SSC and not only attempts are important.
Solve the previous year papers: Once you are done with the entire syllabus, the next thing you should do is to go through the previous years' papers of SSC CGL and attempt them diligently. Mind it that SSC always repeats questions.
Know about the SSC view in confusing questions: It so happens at times that you are not sure about the answer but if you are aware of the view taken by the SSC in this regard in the previous years, you will find it easier to attempt such questions.
Standard Books for English in SSC CGL Tier II English Section:
You may follow these books for the preparation of English Section in the Tier II of SSC CGL Examination:
High School English Grammar by Wren and Martin
Word Power Made Easy by Norman Lewis
English for General Competitions from Plinth to Paramount by Neetu Singh
Objective General English by SP Bakshi
SSC CGL Combined Graduate Level Tier II Practice Workbook by Kiran Prakashan
Quantitative Aptitude
This is another section in SSC CGL Tier II Examination which has 200 marks allotted to it and the number of questions asked is 100. The total time allotted is 2 hours for Quant paper of SSC CGL Tier II Examination. The syllabus of this paper includes:
Profit and Loss
Average and Age
Ratio and Proportion
Mixture and Alligation
Time and Work
Time and Distance
Surds and Indices
Simplification
Simple and Compound Interest
Number system
Number series
Pipe and Cistern
Linear Algebra
Polynomial Functions and Quadratic Equations
Geometry
Trigonometry
Mensuration
Data Interpretation
This section is difficult at times due to the following factors:
Questions are pretty time consuming and that is why it becomes difficult to attempt more questions in the exam
The involved formula may be an inference from the principal rule and it may take time for you to apply the same directly if you are not aware of the same
Some questions may involve a very high degree of calculation and it will take a lot of your time in the examination
If you are not aware of the shortcuts properly and you are still using them in the questions, it may create issues rather than simplifying your job
You must be aware of all the sub-formulae in the chapters so that you don't waste time deriving the same from the main formula
Sometimes one question will involve the application of more than one formula and if you don't know the application of such formulae you will find it very difficult to apply more than one rule
Your visualization power will be put to stiff test in this paper since you may have to draw to answer the geometry questions and trigonometry as well but if you don't know the basic rules, you will end up wasting too much time drawing a picture that will only help you answer the question and not the answer itself
In order to ace this section, I am bringing to you some indefeasible tips that will ensure your smooth sailing in this section:
Go through the basic rules in each chapter: First and foremost you have to be aware of the basic rules of each and every chapter in the syllabus. Please make sure that you are well aware of the inferences from the basic rules in each chapter
Understand the application: It is more important that you are able to apply any rule in any chapter rather than only mugging up such rules. This will be possible if you understand the application of any rule
Mind calculations will be very important: It is very important that you practice mind calculations while preparing for this subject. It will save a lot of your time in the examination
Try to be one step ahead in your thoughts: This is not some philosophical gyaan but is also applicable in case of practical situations. Whenever you are attempting a question, you should be able to think faster than you are studying. It will come once you practice many questions from a chapter many times. Then you will be able to understand the question the moment you have finished reading it
Try to visualize things properly: In geometry and trigonometry, you need to be very good in visualizing things since you will require the same to answer the questions. If you can fit the picture in the known formula, you will be able to attempt the question very fast. It is all about connecting what is being asked and what you know.
Taking mocks helps: Attempt standard mocks before the examination since it will help you understand the areas in which you are still not getting it right. Analyze your performance in such mocks so that you get the mistakes right the next time without fail
Shortcuts are useful if you are comfortable: A lot has been said about using shortcut tricks in Maths but use them only if you are comfortable using them. Otherwise, you will run into errors and not quick results
Keep in mind both accuracy and speed: In order to achieve success in the SSC CGL Examination, you need to have both accuracy and speed. It will help you score more in the examination. Only speed or only accuracy will not be able to help you that much in SSC or any other competitive exam
Standard books to follow for SSC CGL Tier-II Mathematics:
These books may be followed to prepare for this section:
Quantum CAT by Sarvesh Verma
Class Notes of Maths by Rakesh Yadav
Magical Books on Quicker Maths by BSC Publications
How to Prepare for Quantitative Aptitude by Arun Sharma
SSC CGL Tier-II is the most important step in your pursuit of a government job in the central ministries or departments. You have to score as much as possible in this exam to secure good rank in the final merit list and also your desired post. I sincerely hope that with the above tips, you will definitely be able to crack this exam with conviction and success. If you have any query, you may ask your doubts in the comments section below.
SSC tier-2 tips and tricks, how to prepare for ssc tier-2, preapartion plan for ssc cgl tier-2, how to take exam ssc cgl tier-2, how to prepare for maths ssc cgl tier-2, how to prepare for english ssc cgl tier-2, planning for ssc cgl tier-2, suggestions for ssc cgl, important tips for ssc cgl tier-2
Read paper analysis and paper composition of tier to paper http://www.examsbook.com/ssc-cgl-tier-2-paper-composition-cut-analysis/
And to improve your speed and accuracy read article http://www.examsbook.com/improve-speed-accuracy-maths-exams/
Friends, please post your suggestions and comments to improve this post.
Stay tuned with us for more important tips and notes of General Awareness, English, Quantitative Aptitude and General Intelligence useful for SSC CGL Examination. Follow www.examsbook.com for more updates.