Important Chemistry GK Questions and Answers
60b26d60d9e35f74ed101535
595217d8febf4b764b059d3a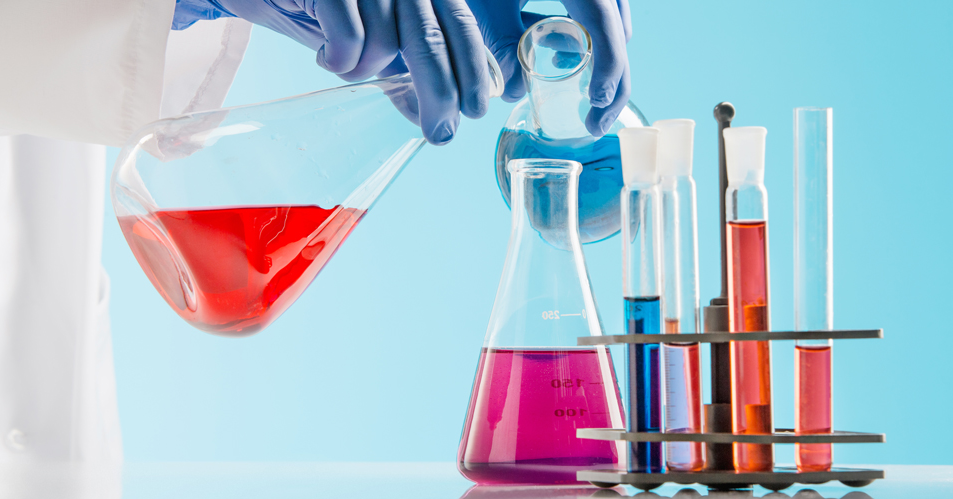 Chemistry is the branch of science to study the composition, composition, properties and changes of substances during a chemical reaction. Questions related to Chemistry Science are included in almost all competitive examinations under the subject of General Knowledge. If you too are preparing for the government examination, and are looking for the right quiz for your practice, then we have mentioned the chemistry related questions here.
Here, I am providing the Important Chemistry GK Questions and Answers for learners who are preparing for competitive exams. In this post, I have updated the most important questions, answers around the Daily GK with the latest General Science Questions about many topics covered. 
Students can easily get free general knowledge questions on this platform for online exam practice  to obtain good marks in the competitive exams. Current Affairs Mock Test and Monthly Current Affair.
Important Chemistry GK Questions and Answers            
Q :  

Which gas accumulates at the anode after electromagnetic decomposition of alumina?
(A) Hydrogen gas
(B) nitrogen gas
(C) Carbon dioxide gas
(D) oxygen gas

Correct Answer : D


Q :  

Which metal does not react with oxygen even at higher temperatures?
(A) Iron
(B) Gold
(C) Potassium
(D) Aluminum

Correct Answer : B


Q :  

Thin wires can be pulled from a metal piece. For which property of the metal is it responsible?
(A) Tensile
(B) hardness
(C) Malignancy
(D) conductivity

Correct Answer : A


Q :  

What is the pH value of salts made from strong acids and weak bases?
(A) more than 7
(B) less than 7
(C) Between 10 and 14
(D) less than 14

Correct Answer : B


Q :  

What is liberated when the base is dissolved in water?
(A) (OH) - ion
(B) H + ion
(C) Both ions
(D) No ion

Correct Answer : A


Q :  

Which gas is produced when the dilute acids are reacted with metals?
(A) Hydrogen
(B) nitrogen
(C) Carbon dioxide
(D) Oxygen

Correct Answer : A


Showing page 1 of 6
en
https://www.examsbook.com/important-chemistry-gk-questions-and-answers
6
1
important-chemistry-gk-questions-and-answers