Important Current Affairs Questions 2020 - August 25
5f44ccde09e4377de9369d57
595217d8febf4b764b059d3a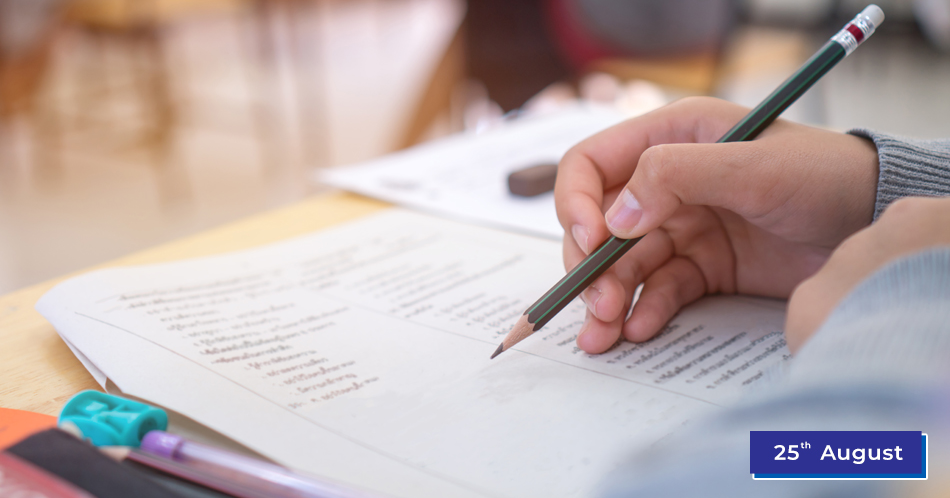 To get success in competitive exam it is necessary to understand every subject but when we know how questions are asked in which subject in the examination, then preparation becomes easy. Here we are talking about the general knowledge (GK) subject that in the present time almost all competitions are included in the exam. Also, GK is considered a scoring subject in terms of exam, so students are required to practice GK questions daily.
Here, I am providing the Latest Current Affairs Questions (August 25th) for learners who are preparing for competitive exams. In this post, I have updated the most important questions, answers around the Daily GK with the latest Current Affairs Questions about many topics covered. 
To get previous day questions about current affairs to click on GK Current Affairs.
Students can easily get free general knowledge questions on this platform for online exam practice  to obtain good marks in the competitive exams. Current Affairs Mock Test 2019 and Monthly Current Affair.
Current Affairs Questions 2020            
Q :  

Recently Japan's double Olympic winner Aika Takashi announced his retirement. He was associated with which of the following sports?
(A) Table tennis
(B) Badminton
(C) Javelin-throw
(D) Golf

Correct Answer : B


Q :  

When was the fifth global meeting of the Speaker of Parliament held?
(A) 18-20 August 2020
(B) 17-18 August 2020
(C) 19-20 August 2020
(D) 16–17 August 2020

Correct Answer : C


Q :  

Which organization has Flipkart tied up to focus industry in machine learning?
(A) IIT Delhi
(B) NIT Patna
(C) IIM Ahmedabad
(D) IIT Patna

Correct Answer : D


Q :  

Which of the following has been declared India's cleanest city in the Clean Survey 2020 report?
(A) Navi Mumbai
(B) Mysore
(C) Kolkata
(D) Indore

Correct Answer : D


Q :  

When is renewable energy day celebrated in India?
(A) 19 August
(B) 20 August
(C) 18 August
(D) 17 August

Correct Answer : B


Q :  

Which bank has recently launched a campaign called 'GIG-A-Opportunities' to give jobs?
(A) HSBC Bank
(B) Axis Bank
(C) HDFC Bank
(D) PNB Bank

Correct Answer : B


Q :  

For whom has the permission been given by the Ministry of Information and Broadcasting?
(A) For shooting films and serials
(B) For shooting narco
(C) To shoot the show
(D) For road show shooting

Correct Answer : A


Showing page 1 of 3
en
https://www.examsbook.com/important-current-affairs-questions-2020-august-25
3
1
important-current-affairs-questions-2020-august-25