Important Current Affairs Questions 2021 - April 03
606aeb7bc476de27c7ad7634
595217d8febf4b764b059d3a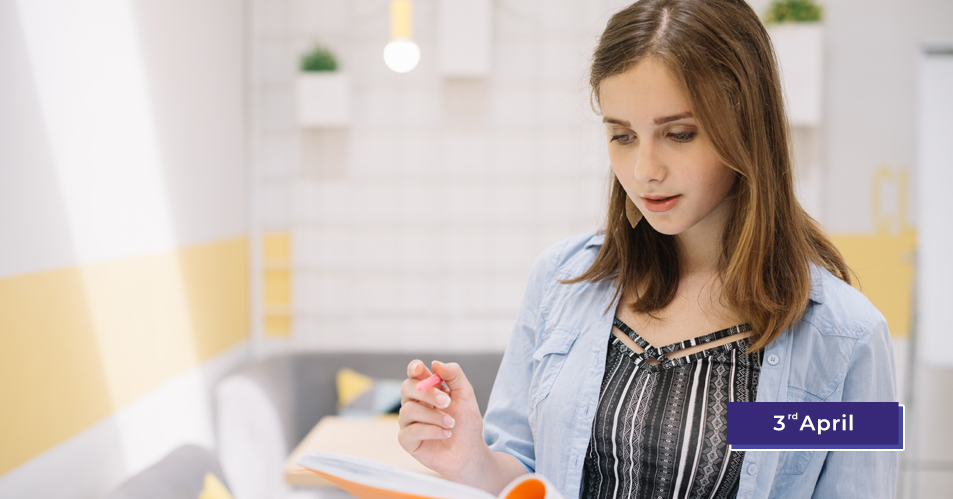 Generally, while general knowledge is important for cracking various government exams and their related interviews, students need to get full marks in general knowledge (GK) subject from bank-finance, political, history, sports, science-technics. It is necessary to have specialized knowledge of related topics. If you are preparing for any competitive exam day and night with complete dedication, sacrifice, dedication and hard work, then these questions and answers related to GK will help you a lot.
Here, I am providing the Latest Current Affairs Questions (April 03rd) for learners who are preparing for competitive exams. In this post, I have updated the most important questions, answers around the Daily GK with the latest Current Affndairs Questions about many topics covered. 
Practice with current affairs to click on GK Current Affairs.
Students can easily get free general knowledge questions on this platform for online exam practice  to obtain good marks in the competitive exams. Current Affairs Mock Test and Monthly Current Affair.
Important Current Affairs Questions 2021   
Q :  

Water Power Minister Gajendra Singh Shekhawat sanctioned 465 crore rupees as demonstration incentive fund for how many states under the Jal Jeevan Mission?
(A) 8
(B) 10
(C) 4
(D) 7

Correct Answer : D


Q :  

The World Bank has projected India's growth rate to be between 7.5 percent and what percent in the financial year 2021-22?
(A) 10.5 percent
(B) 12.5 percent
(C) 11.5 percent
(D) 8.5 percent

Correct Answer : B


Q :  

Recently which famous Marathi writer has got Saraswati Samman 2020?
(A) Sharan Kumar Limbale
(B) Shrikant Moghe
(C) Anand Yadav
(D) Ranganath Plateau

Correct Answer : A


Q :  

What percentage of tax exemption has been proposed by the Central Government on submission of scrap certificate of old vehicle before the purchase of new vehicles?
(A) 20 percent
(B) 25 percent
(C) 35 percent
(D) 10 percent

Correct Answer : B


Q :  

Recently 'Vajra Prahar' exercise was organized in Himachal Pradesh between India and special forces of which country?
(A) Nepal
(B) America
(C) China
(D) Russia

Correct Answer : B


Q :  

Q12. Which of the following state has recently organized a 'Banana Festival' in the state?
(A) Himachal Pradesh
(B) Uttarakhand
(C) Uttar Pradesh
(D) Bihar

Correct Answer : C


Q :  

Which of the following nations has recently passed the Beverage Leave Law for abortion?
(A) New Zealand
(B) Australia
(C) China
(D) Pakistan

Correct Answer : A


Showing page 1 of 3
en
https://www.examsbook.com/important-current-affairs-questions-2021-april-03
3
1
important-current-affairs-questions-2021-april-03