Important Current Affairs Questions 2021 - January 21
60096b771187ab38691a7343
595217d8febf4b764b059d3a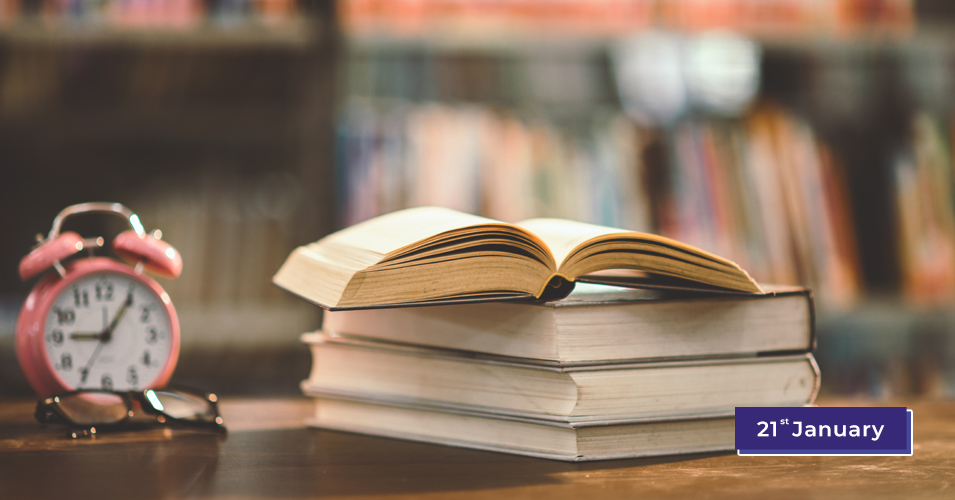 GK questions are asked in almost all competitive exams, if we know how the GK questions are asked, then preparation for the exam becomes easy. Here we are talking about GK subject which is included in almost all competitive exams. At the same time, students also find this subject quite difficult. Apart from this, there are some students who consider General Knowledge as the most scoring subjects, and the highest number of such students is in GK only.
Here, I am providing the GK Current Affairs Questions (January 21st) for learners who are preparing for competitive exams. In this post, I have updated the most important questions, answers around the Daily GK with the latest Current Affairs Questions about many topics covered. 
Practice with current affairs to click on GK Current Affairs.
Students can easily get free general knowledge questions on this platform for online exam practice  to obtain good marks in the competitive exams. Current Affairs Mock Test and Monthly Current Affair.
Important Current Affairs Questions 2021     
Q :  

Recently, on whose birthday, January 23 has been announced every year to celebrate "Parakram Divas"?
(A) Morarji Desai
(B) Subhash Chandra Bose
(C) PV Narasimha
(D) Chandra Shekhar Azad

Correct Answer : B


Q :  

Honored with Ramon Magsaysay and Padma Vibhushan, senior oncologist and president of Adyar Cancer Institute died at the age of 93, what was his name?
(A) Sunita Yadav
(B) Sameera Fazili
(C) Kamala Herris
(D) Dr. V Shanta

Correct Answer : D


Q :  

The UK government has banned the export of which model of Robert Clive, the top officer of the East India Company?
(A) Silver durbar model
(B) Indian Silver Durbar Model
(C) Indian Durbar Model
(D) Indian Silver Model

Correct Answer : B


Q :  

What day has been observed on the day of tomorrow (January 18) in the movement against the agricultural laws?
(A) Women's Bravery Day
(B) Women Farmers Day
(C) Women's Bravery Day
(D) Women's Education Day

Correct Answer : B


Q :  

How many MPs and MLAs have been suspended by Election Commission of Pakistan for not giving details of assets?
(A) 785
(B) 255
(C) 256
(D) 154

Correct Answer : D


Q :  

The IFFI 2021 will celebrate the work of which legendary director?
(A) Rakesh Roshan
(B) Yash Chopra
(C) Sanjay Leela Bhansali
(D) Satyajit Ray

Correct Answer : D


Q :  

Recently, Indian Railways has renamed Howrah-Kalka Mail train?
(A) Mukherjee Express
(B) Gandhi Express
(C) Netaji Express
(D) Savarkar Express

Correct Answer : C


Showing page 1 of 3
en
https://www.examsbook.com/important-current-affairs-questions-2021-january-21
3
1
important-current-affairs-questions-2021-january-21