Important Current Affairs Questions February 25
5e54e478186fd477df6816b8
595217d8febf4b764b059d3a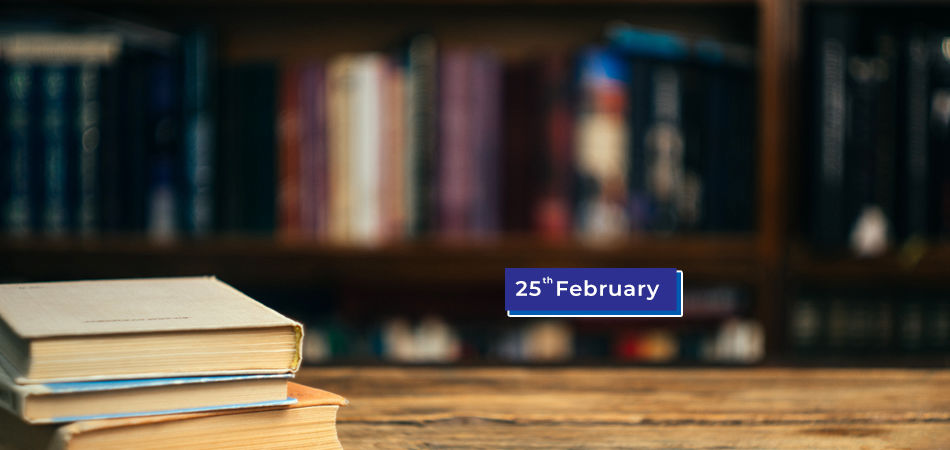 Here, I am providing the Important Current Affairs Questions (February 23rd) for those learners who are preparing for competitive exams. In this post, I have updated the most important questions, answers around the Daily GK with the latest Current Affairs Questions about many topics covered.      
I have prepared the Important Current Affairs Questions to increase your General Knowledge level as well as increase your confidence level for competitive exams. 
To get previous day questions about current affairs to click on GK Current Affairs.     
If you are finding a platform for SSC exam preparation online, click on SSC CGL maths questions and start your preparation with SSC CGL Important Questions. Current Affairs Mock Test 2019 and Monthly Current Affair 
Current Affairs Questions 2020   
Q :  

Leo Varadkar, who recently resigned was the Prime Minister of which country?
(A) Scotland
(B) Iceland
(C) Ireland
(D) Netherlands

Correct Answer : C


Q :  

Who will be the next Chairman of NABARD?
(A) G.R. Chintala
(B) Usha Sangwan
(C) Shyam Srinivasan
(D) Rana Kapoor

Correct Answer : A


Q :  

The first-ever Khelo India University Games is to begin in which state?
(A) Gujarat
(B) Odisha
(C) Karnataka
(D) Haryana

Correct Answer : B


Q :  

Who inaugurated the National Organic Food Festival?
(A) Nirmala Sitharaman
(B) Nitin Gadkari
(C) Amit Shah
(D) Smriti Irani

Correct Answer : D


Q :  

Who has been appointed as MD & CEO of Dhanlaxmi Bank?
(A) Sunil Gurbaxani
(B) Amitabh Chaudhry
(C) Shikha Sharma
(D) Aditya Puri

Correct Answer : A


Q :  

Who became the first cricketer to play 100 matches in all three formats of the game - Test, ODI & T20?
(A) Virat Kohli
(B) Ross Taylor
(C) Ajinkya Rahane
(D) Kane Williamson

Correct Answer : B


Q :  

Who won the gold in women's 59kg freestyle category at the Asian Wrestling Championship?
(A) Pinki
(B) Nirmala Devi
(C) Sarita Mor
(D) Divya Kakran

Correct Answer : C


Showing page 1 of 3
en
https://www.examsbook.com/important-current-affairs-questions-february-25
3
1
important-current-affairs-questions-february-25