Important Current Affairs Questions March 17
5e705bf82c7a964fe7561849
595217d8febf4b764b059d3a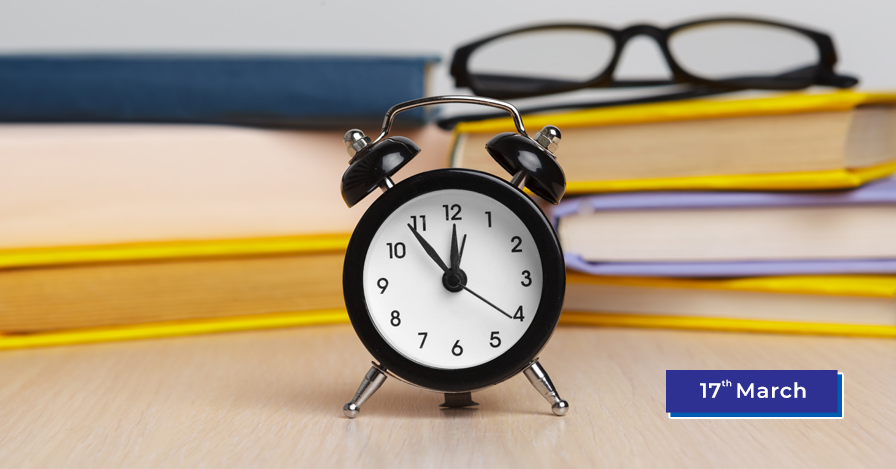 I have prepared the Important Current Affairs Questions 2020 to increase your General Knowledge level as well as increase your confidence level for competitive exams. 
Here, I am providing the Important Current Affairs Questions (March 17th) for those learners who are preparing for competitive exams. In this post, I have updated the most important questions, answers around the Daily GK with the latest Current Affairs Questions about many topics covered.
To get previous day questions about current affairs to click on GK Current Affairs.
Students can easily get free general knowledge questions on this platform for online exam practice  to obtain good marks in the competitive exams. Current Affairs Mock Test 2019 and Monthly Current Affair.
Current Affairs Questions 2020 
Q :  

Recruitment in railways, banks and lower levels of Central government is to be done through Common Eligibility Test from which year?
(A) 2020
(B) 2021
(C) 2022
(D) 2025

Correct Answer : B


Q :  

Who has been elected asnew PM of Slovenia?
(A) Marjan Sarec
(B) Borut Pahor
(C) Alenka Bratusek
(D) Janez Jansa

Correct Answer : D


Q :  

Which ministry has approved the automated facial recognition system (AFRS) for the identification of unrecognized bodies, missing children, and criminals?
(A) Ministry of Human Resource Development
(B) Ministry of Home Affairs
(C) Ministry of Personnel, Public Grievances and Pensions
(D) Ministry of Defence

Correct Answer : B


Q :  

2020 Chameli Devi Jain Award for outstanding woman journalist was jointly awarded to Arfa Khanum Sherwani Rohini Mohan. The award is given in which field?
(A) Journalist
(B) Actor
(C) Director
(D) Singer

Correct Answer : A


Q :  

What is the official name of NASA'sMars 2020 rover?
(A) Alexander
(B) Brandish
(C) Perseverance
(D) Diminution

Correct Answer : C


Q :  

Gender Social Norms Index has been released by which organization?
(A) GEF
(B) WHO
(C) UNDP
(D) WEF

Correct Answer : C


Q :  

Sahitya Akademi award winner Puthussery Ramachandran, who dies recently was a scholar of which language?
(A) Marathi
(B) Malyalam
(C) Urdu
(D) Hindi

Correct Answer : B


Showing page 1 of 3
en
https://www.examsbook.com/important-current-affairs-questions-march-17
3
1
important-current-affairs-questions-march-17