Latest and Important Current Affairs Questions 2020 - August 10
5f312e63b07ff927c1428d80
595217d8febf4b764b059d3a
NEW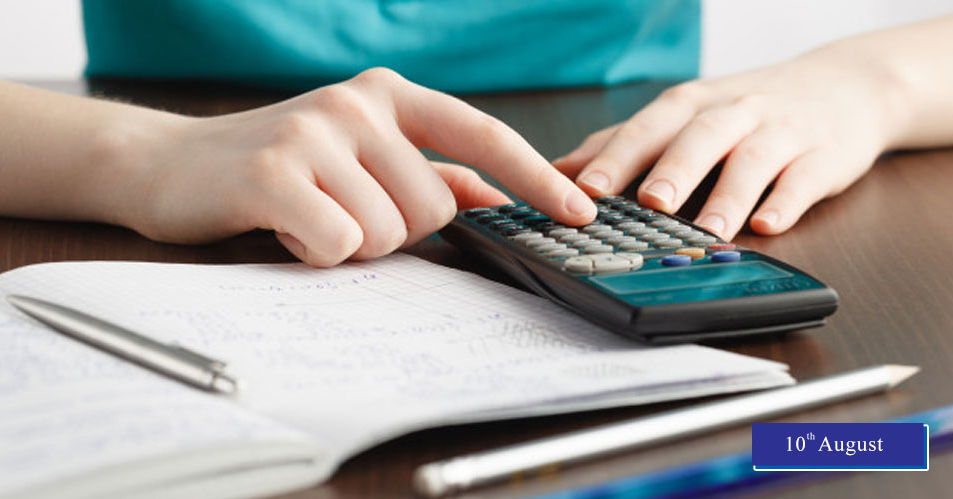 Friends, are you looking for a golden opportunity for a government job? So you will be happy to know that recently there have been many recruitment like SSC, UPSC, Police. Also, it is absolutely correct to say that whatever time is given for the preparation of Competition Exam is less, so get serious and start studying more and more daily. General knowledge subject is very important for any government job preparation and GK questions are asked in most of the exams.
I have prepared the Today GK Current Affairs Questions 2020 (August 10th) to increase your General Knowledge level as well as increase your confidence level for competitive exams. 
To get previous day questions about current affairs to click on GK Current Affairs. 
Students can easily get free general knowledge questions on this platform for online exam practice  to obtain good marks in the competitive exams. Current Affairs Mock Test 2019 and Monthly Current Affair.
Current Affairs Questions 2020             
Q :  

Where is Kushak Bakula Rimpoche Airport located?
(A) Kashmir
(B) Leh
(C) Ladakh
(D) Darjeeling

Correct Answer : B


Q :  

Under which scheme RBI has introduced facility of transaction up to 200 rupees without internet?
(A) Pilot scheme (period till 31 March 2021)
(B) Modi Scheme (Term till 31 March 2021)
(C) Gandhi Plan (period till 31 March 2021)
(D) Shah scheme (period till 31 March 2021)

Correct Answer : A


Q :  

High University has given permission to open book exam to which university?
(A) Rajasthan University
(B) Punjab University
(C) Assam University
(D) Delhi University

Correct Answer : D


Q :  

Which league has been approved by the Ministry of Home Affairs?
(A) Indian Football League
(B) Indian Basketball Children League
(C) Indian Premier League (IPL)
(D) World cup

Correct Answer : C


Q :  

Former Lt. Governor of Jammu Kashmir GC Murmu has been appointed for which post?
(A) CAG
(B) CAB
(C) DGP
(D) SP

Correct Answer : A


Q :  

Recently, which anniversary of 'Quit India Movement' has been celebrated across the country on 08 August 2020?
(A) 78th
(B) 72nd
(C) 81st
(D) 94th

Correct Answer : A


Q :  

When was the foundation stone of Ram temple constructed in Ayodhya?
(A) 2 August 2020
(B) 4 August 2020
(C) 5 August 2020
(D) 31 July 2020

Correct Answer : C


Showing page 1 of 3
en
https://www.examsbook.com/latest-and-important-current-affairs-questions-2020-august-10
3
1
latest-and-important-current-affairs-questions-2020-august-10