Latest and Important Current Affairs Questions 2021 - April 15
60799d4d0372d8542889b2eb
595217d8febf4b764b059d3a
NEW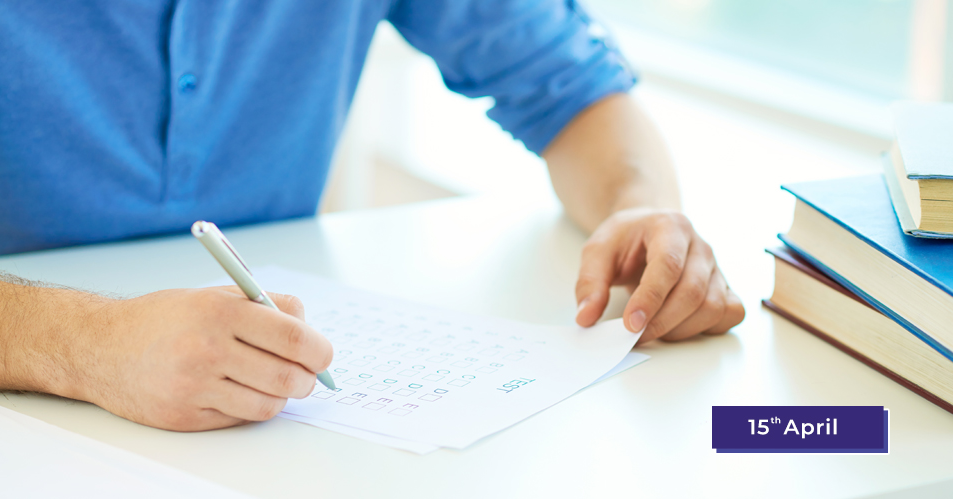 The subject of general knowledge has a different significance, so that most of the related questions are repeated every year in various examinations of government jobs. Also, students do not need special efforts to memorize these questions, rather they need to be practiced daily. To help you understand the general knowledge topic, we have done an in-depth analysis of each question in this article.
Here, I am providing the Latest Current Affairs Questions (April 15th) for learners who are preparing for competitive exams. In this post, I have updated the most important questions, answers around the Daily GK with the latest Current Affndairs Questions about many topics covered. 
Practice with current affairs to click on GK Current Affairs.
Students can easily get free general knowledge questions on this platform for online exam practice to obtain good marks in the competitive exams. Current Affairs Mock Test and Monthly Current Affair.
Latest and Important Current Affairs Questions 2021   
Q :  

Padma Shri Fatima Rafiq Zakaria died recently. She was a ______________.
(A) Politician
(B) actor
(C) Journalist
(D) Environmentalist

Correct Answer : C


Q :  

Who among the following has been appointed as the new Chairman and Managing Director of SIDBI?
(A) Renu Kumar
(B) Shahnawaz Hussain
(C) Rajesh Joshi
(D) S. Raman

Correct Answer : D


Q :  

Which of the following company has tied up with Reliance Jio Infocomm to transfer 'right to use' for some of its 800 MHz spectrum?
(A) BSNL
(B) vi
(C) Bharti Airtel
(D) MTNL

Correct Answer : C


Q :  

FIFA has suspended the Federation of which of the following countries due to claims of external interference?
(A) China Football Federation
(B) India Football Federation
(C) Japan Football Federation
(D) Pakistan Football Federation

Correct Answer : D


Q :  

Who among the following is the first female cricket commentator of India?
(A) Isa cavity
(B) Lisa Stelker
(C) Chandra Naidu
(D) Mayanti Langer

Correct Answer : C


Q :  

Which mutual fund company has become the first mutual fund house to cross Rs 5 lakh crore AAUM Mark?
(A) SBI MF
(B) Aditya Birla MF
(C) Mirrae Asset
(D) Nippon MF

Correct Answer : A


Q :  

Which Indian former coach has been appointed as the coach of the Men's Hockey team of USA?
(A) Jagbir Singh
(B) Harendra Singh
(C) Deepak Kumar
(D) Ashish Ballal

Correct Answer : B


Showing page 1 of 3
en
https://www.examsbook.com/latest-and-important-current-affairs-questions-2021-april-15
3
1
latest-and-important-current-affairs-questions-2021-april-15