Latest Current Affairs Questions 2020 - September 28
5f71a943a921aa16e67a7c57
595217d8febf4b764b059d3a
NEW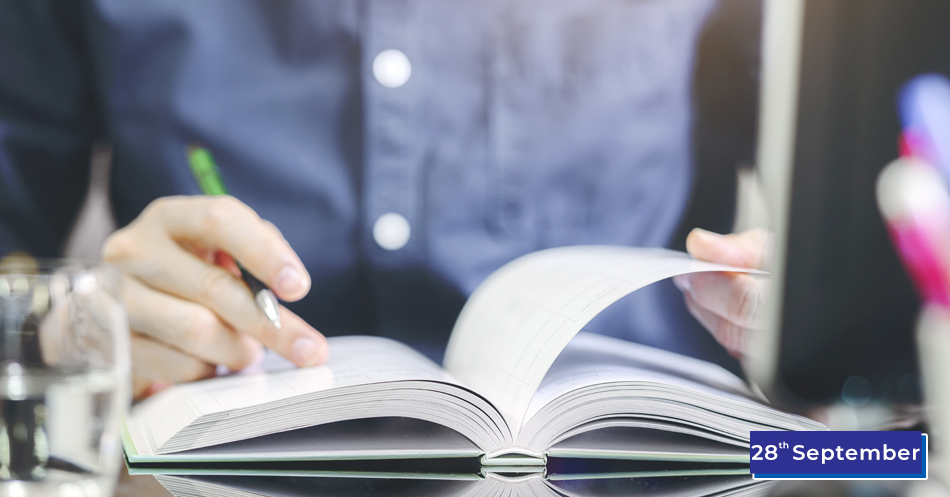 Current affairs questions related to general knowledge are an important part of almost all government exams, but GK has a different importance than other subjects which according to studies define the following: - History of science, politics, sports, history, classical Music, art, literature, general science, geography, cookery, medicine, sports, exploration and exploration, biology, film, fashion, finance and popular music. Also, students have to work hard to remember the questions related to them.
Here, I am providing the Latest Current Affairs Questions (September 28th) for learners who are preparing for competitive exams. In this post, I have updated the most important questions, answers around the Daily GK with the latest Current Affairs Questions about many topics covered. 
To get previous day questions about current affairs to click on GK Current Affairs.
Students can easily get free general knowledge questions on this platform for online exam practice  to obtain good marks in the competitive exams. Current Affairs Mock Test 2019 and Monthly Current Affair.
Current Affairs Questions 2020             
Q :  

What day is celebrated all over the world today?



(A) World Silent Day.
(B) World Emplyment Day
(C) World Peace Day
(D) World Rose Day

Correct Answer : A


Q :  

How many bridges will Defense Minister Rajnath Singh inaugurate today?
(A) 49 bridge
(B) 73 bridge
(C) 43 bridge
(D) 93 bridge

Correct Answer : C


Q :  

Which first woman has been chosen to fly Rafale fighter aircraft?
(A) Ayushman Khurana
(B) Aamir Hussain
(C) Salman Khan
(D) Flight Lieutenant Shivangi Singh

Correct Answer : D


Q :  

Which cricket team has his government allowed to visit Pakistan?
(A) India cricket
(B) Pakistan cricket
(C) Zimbabwe Cricket
(D) Japan cricket

Correct Answer : C


Q :  

According to a report by Japanese investor firm Softbank, how much can China's investment in Indian startups decrease due to restrictions?
(A) 25 billion dollars
(B) 17 billion dollars
(C) 55 billion dollars
(D) 15 billion dollars

Correct Answer : D


Q :  

Former Australian player and commentator died at the age of 59, what was his name?
(A) Dean Jones
(B) Ayushman Khurana
(C) Salman Khan
(D) Aamir Hussain

Correct Answer : A


Q :  

At what age did SP Balasubramaniam, the famous singer of Hindi and South Indian films, died?
(A) 75 years
(B) 94 years
(C) 74 years
(D) 70 years

Correct Answer : C


Showing page 1 of 3
en
https://www.examsbook.com/latest-current-affairs-questions-2020-september-28
3
1
latest-current-affairs-questions-2020-september-28