Latest Current Affairs Questions 2021 - April 28
608936080ac1df7d9f8139a8
595217d8febf4b764b059d3a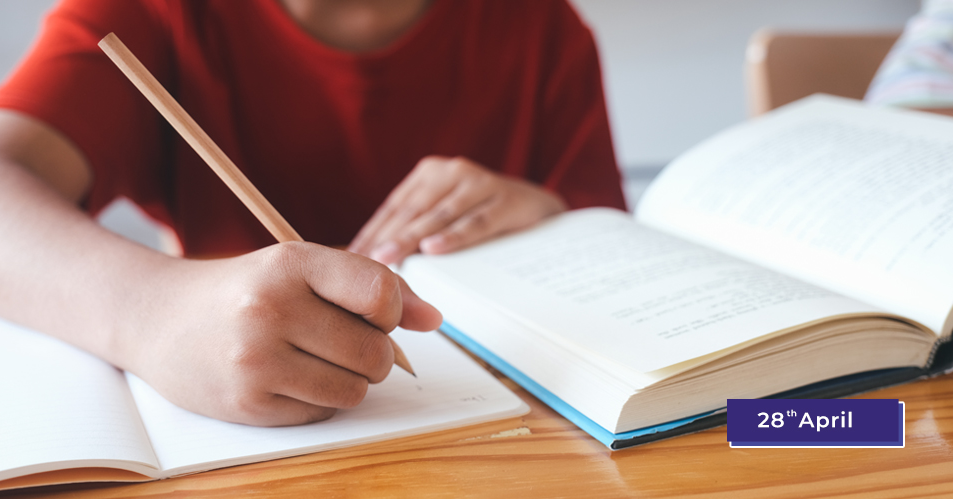 It is important to understand every subject to be successful in the government examination, but when we know how questions are asked in which subject in the examination, then preparation becomes easy. Here we are talking about the General Knowledge (GK) subject that is included in almost all competition examinations. Also, GK is considered a scoring subject in terms of examination, so students are required to practice GK questions daily.
Here, I am providing the Latest Current Affairs Questions (April 28th) for learners who are preparing for competitive exams. In this post, I have updated the most important questions, answers around the Daily GK with the latest Current A8fndairs Questions about many topics covered. 
Practice with current affairs to click on GK Current Affairs.
Students can easily get free general knowledge questions on this platform for online exam practice  to obtain good marks in the competitive exams. Current Affairs Mock Test and Monthly Current Affair.
Latest Current Affairs Questions 2021
Q :  

What was the name of a senior Supreme Court judge who died after a long illness?
(A) Justice Mohansanthanagoudar
(B) Rajan Mishra
(C) Rajesh Sharma
(D) Vikas Saxena

Correct Answer : A


Q :  

Congress MLA from Jobat, Indore died after being hit by Corona, what was his name?
(A) Rajan Mishra
(B) Kalawati Bhuria
(C) Rajesh Sharma
(D) Vikas Saxena

Correct Answer : B


Q :  

India has tied up with which country to promote technology based startups?
(A) China
(B) India
(C) Japan
(D) Singapore

Correct Answer : D


Q :  

Which country has banned all national and international aircraft coming from India?
(A) Singapore
(B) UAE
(C) China
(D) India

Correct Answer : B


Q :  

Which Indian climber has conquered Nepal's technical mountain Lobuche (6119 m) for 24 hours continuously?
(A) Rajan Mishra
(B) Rajesh Sharma
(C) Vikas Saxena
(D) Anita Kundu

Correct Answer : D


Q :  

When is 'World Book Day' celebrated every year?
(A) 20 April
(B) 22 April
(C) 23 April
(D) 25 April

Correct Answer : C


Q :  

Who has been awarded the Best Actor for the film The Father and the Best Actress Award for Nemadland at the 93rd Oscar Awards?
(A) Anthony Hopkins and Frances McDormand
(B) Donald john
(C) Tom Cruise
(D) Frances McDormand

Correct Answer : A


Showing page 1 of 3
en
https://www.examsbook.com/latest-current-affairs-questions-2021-april-28/1
3
1
latest-current-affairs-questions-2021-april-28