Latest Current Affairs Questions 2021 - February 24
60363c139792c13b2854e5be
595217d8febf4b764b059d3a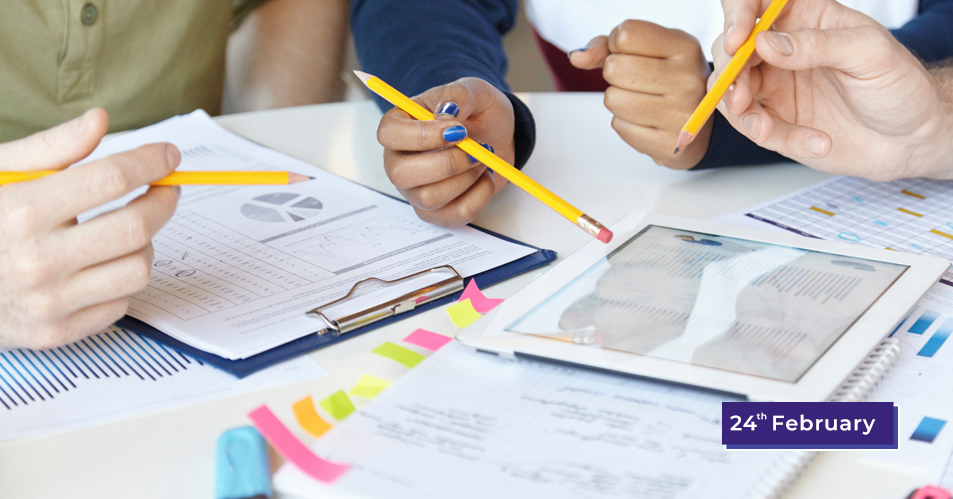 Are you preparing for competitive exams? So it is very important for you to know that General Knowledge (GK) has an important role in all government exams. While general knowledge is important for cracking various examinations and cracking related interviews, students related to bank-finance, political, history, sports, science-technics to get full marks in GK subject. It is necessary to have a special knowledge.
Here, I am providing the Latest Current Affairs Questions (February 24th) for learners who are preparing for competitive exams. In this post, I have updated the most important questions, answers around the Daily GK with the latest Current Affairs Questions about many topics covered. 
Practice with current affairs to click on GK Current Affairs.
Students can easily get free general knowledge questions on this platform for online exam practice  to obtain good marks in the competitive exams. Current Affairs Mock Test and Monthly Current Affair.
Latest Current Affairs Questions 2021
Q :  

In the 30th Adriatic Pearl Tournament, how many medals did the Indian boxing team win and topped?
(A) 11 medals
(B) 12 medals
(C) 10 medals (5 gold, 3 silver, 2 bronze medals)
(D) 13 medals

Correct Answer : C


Q :  

Which fast bowler of Team India has been included in the team for the next two Test matches played against England, after being successful in the fitness test?
(A) Umesh Yadav
(B) Girish Gautam
(C) Rahul Dinkar
(D) Mohan Sharma

Correct Answer : A


Q :  

Nutan Singh, the only MLC of Lok Janshakti Party (LJP) has joined which party?
(A) Samajwadi Party
(B) Janata Party
(C) Bharatiya Janata Party (BJP)
(D) Congress

Correct Answer : C


Q :  

Which country has approved the inclusion of women in the Army, Air Force and Navy?

(A) Saudi Arabia
(B) Iraq
(C) Iran
(D) India

Correct Answer : A


Q :  

Who is the only Indian to appear in TIME magazine's annual list of 100 emerging leaders of '2021 TIME100 Next'?
(A) Bhagat Singh
(B) Mahatma Gandhi
(C) Rakesh Roshan
(D) Chandrashekhar Azad

Correct Answer : D


Q :  

The Supreme Court of Nepal has restored the delegation by reversing whose decision?
(A) Girish Gautam
(B) Prime Minister KP Sharma Oli
(C) Rahul Dinkar
(D) Mohan Sharma

Correct Answer : B


Q :  

Which real estate firm has been fined Rs 1 crore by market regulator Sebi?
(A) reliance
(B) Jio
(C) Vodafone
(D) Alchemist Infra

Correct Answer : D


Showing page 1 of 3
en
https://www.examsbook.com/latest-current-affairs-questions-2021-february-24
3
1
latest-current-affairs-questions-2021-february-24