SSC MTS Eligibility Criteria - Age Limit and Educational Qualification
5e79e8a0c59e560304ba8b51
5e5e0683e5ab73709fa28c7b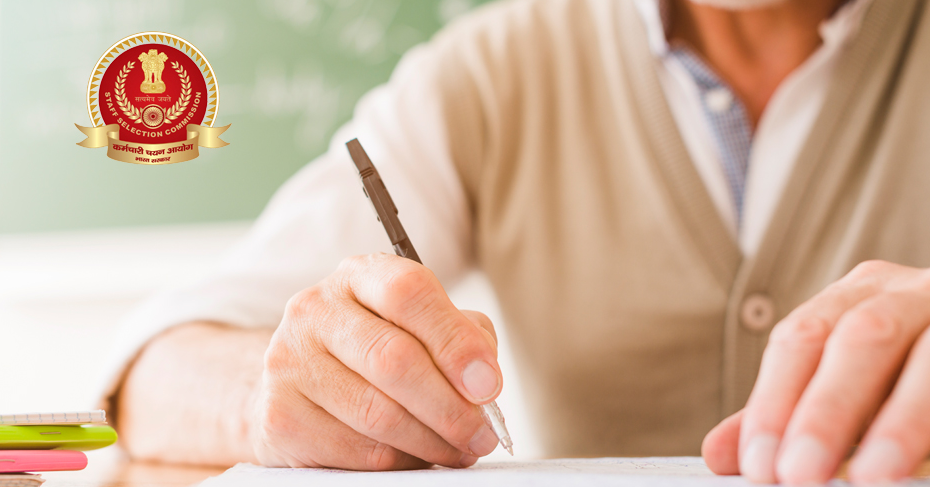 Hello candidates,
Staff Selection Commission conducts one examination every year for the selection of Multi-Tasking Staff (MTS). MTS employees are a very important part of the bureaucracy, especially when it comes to performing the daily tasks of various departments. Explain that SSC MTS is a Non-Gazetted, Non-Ministerial post of a General Central Service Group C, in which the designation for the post of SSC MTS is as follows - Peon, Dafdari, Jamadar, Gardener, Chowkidar, Safaiwala, Mali, Junior Gestetner Operator etc.
SSC MTS exam is conducted for the recruitment of multi-tasking staff for various government departments and offices. Citizens of India who have passed the Class 10 examination for SSC MTS are eligible to apply. Those candidates who want to clear the national level examination like MTS, first of all they need to know the complete information related to this exam.
Therefore, you need to know about this, SSC MTS exam qualification, application, syllabus, pattern, age limit, citizenship, etc., this article will help you, from where you will be able to get complete information about this exam.
SSC CGL Eligibility Criteria:
Candidates who wish to appear in the examination center for SSC MTS examination should check their eligibility criteria before filling the application form. If a candidate is found unfit by the Commission after submitting the application, he / she may face legal consequences. We have given the basic eligibility criteria for SSC MTS in this article as follows-
Age Limit:
If you want to apply for SSC MTS competitive exam, then the applicant must be between 18-25 years of age. That is, the candidate should not be born before 02-08-1994 nor should the candidate be born after 01-08-2001.
Age Relaxation:
SSC MTS allows age relaxation for some categories in upper age limit, which are as follows: -
Scheduled Castes / Scheduled Tribes and residency in Jammu and Kashmir (General) - relaxation up to 5 years
OBC and Ex-servicemen (General) - Upto 3 years
Residency in PH (GN) and Jammu and Kashmir (SC / ST) - exemption up to 5 years
PH (OBC) - up to 8 years
PH (SC / ST) - up to 10 years
Ex-servicemen (OBC) - up to 3 years
Ex-servicemen (SC / ST) and residence in Jammu and Kashmir (OBC) - up to 8 years
Nationality / Citizenship:
The candidate must be a citizen of India. However, if you are not an Indian citizen, you can still apply for SSC MTS exam. The candidate must have one of the following:
                    or
A citizen of Nepal / Bhutan
                    or
A Tibetan refugee who came to India before January 1, 1962 with the intention of permanently residing in India
                   or
Permanent resident in India, or a person of Indian origin, who are from East African countries of Pakistan, Myanmar, Sri Lanka, Kenya, Uganda, United Republic of Tanzania (formerly Tanzania and Zanzibar), Zambia, Malawi, Zaire, Ethiopia and Have come from Vietnam with the intention of staying in India permanently.
Educational Qualifications:
If you are a 10th pass student, then you can definitely apply for SSC MTS post. The applicant should have completed all the above qualifications on the last date of application.
SSC MTS Selection Process:
The SSC Multitasking Staff Examination is mainly conducted in 2 stages. All stages of the examination are compulsory, failing in any stage, the candidate is not given the next stage.
Stage 1 - Written Examination
Stage 2 - Descriptive Examination
(1) Step 1 - Written Examination:
All the candidates whose online applications are found correct, are called in the first stage examination. It is a multipurpose objective type written paper. In SSC MTS Paper 1, the question paper is divided into 4 parts, in which a total of 100 questions are asked. After passing this exam, candidates can enter the second phase.
(2) Step 2 - Descriptive Examination:
The second phase of SSC MTS exam is conducted for those applicants who successfully complete the written examination. Explain that the paper 2 exam is a descriptive paper, which is conducted offline. Every candidate has to use pen and paper to take this exam.
You can get complete information about exam pattern and syllabus of SSC MTS exam here.
Conclusion:
For the convenience of those candidates who are applying for SSC MTS competitive examination, in this article, we have introduced various criteria like age limit, age relaxation, educational qualification, nationality, selection process under the important eligibility criteria.
In case of SSC MTS, comment us in the comment box to know the answer to any other question, which we will answer as soon as possible. Also keep an eye on ExamsBook.com on Facebook page for new updates.