Today Current Affairs Questions 2020 - August 08
5f2e79a92b354b2550074c39
595217d8febf4b764b059d3a
NEW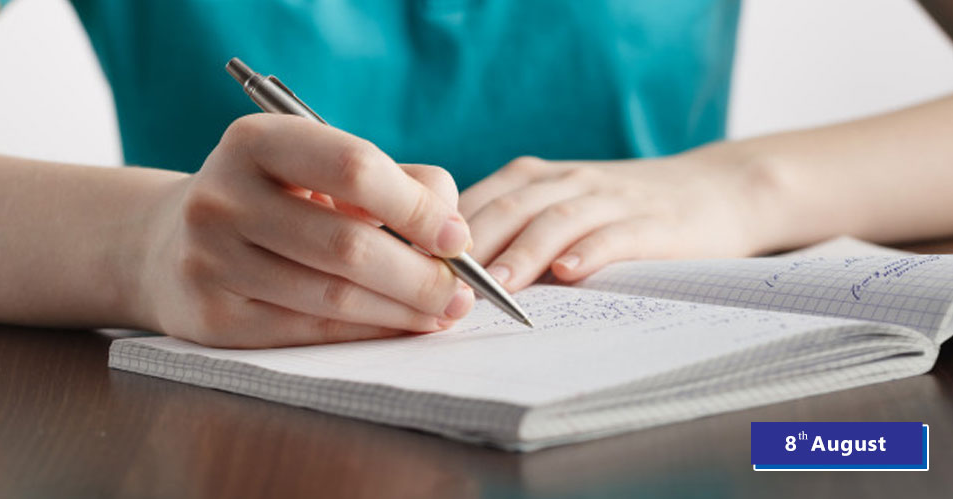 Government exams like SSC, UPSC, RRB, BANK have GK questions related to current affairs, which are common questions asked by us daily to help the candidates. In which questions related to important current events and their answers are available. If you are preparing for any competitive exam, then these questions and answers will help you.
I have prepared the Today GK Current Affairs Questions 2020 (August 08th) to increase your General Knowledge level as well as increase your confidence level for competitive exams. 
To get previous day questions about current affairs to click on GK Current Affairs. 
Students can easily get free general knowledge questions on this platform for online exam practice  to obtain good marks in the competitive exams. Current Affairs Mock Test 2019 and Monthly Current Affair.
Current Affairs Questions 2020             
Q :  

Which state government has recently launched a unique identity card called Family Identity Card (PPP)?
(A) Uttar Pradesh
(B) Haryana
(C) Punjab
(D) Madhya Pradesh

Correct Answer : B


Q :  

Recently, under which scheme RBI issued Rs 200 without internet. Has introduced the transaction facility?
(A) Flight
(B) Pilot
(C) Ujala
(D) Uday

Correct Answer : B


Q :  

Recently, who has become the new chairman of Union Public Service Commission (UPSC)?
(A) Kunal Saxena
(B) Saurabh Devdat
(C) Pradeep Joshi
(D) Nilesh Thakur

Correct Answer : C


Q :  

Recently, India's first Kisan Rail has been run between which two cities?
(A) Devlali to Nashik
(B) Devlali to Danapur
(C) Danapur to Aurangabad
(D) Jalgaon to Gandhinagar

Correct Answer : B


Q :  

Who has been appointed as the new Lieutenant Governor of Jammu and Kashmir?
(A) Manoj Sinha
(B) Rajesh Singh
(C) Rakesh Sharma
(D) Manish Solanki

Correct Answer : A


Q :  

India's top singles tennis player Sumit Nagal has been directly ranked in which tournament?
(A) US Open
(B) India Open
(C) Pakistan Open
(D) Brazil open

Correct Answer : A


Q :  

Which cricketer has become the captain with the most sixes as captain?
(A) Ian Morgan
(B) Rajesh Singh
(C) Rakesh Sharma
(D) Manish Solanki

Correct Answer : A


Showing page 1 of 3
en
https://www.examsbook.com/today-current-affairs-questions-2020-august-08
3
1
today-current-affairs-questions-2020-august-08