Important Current Affairs Questions 2020 - August 07
5f2d0bba79b9e641a76097e2
595217d8febf4b764b059d3a
NEW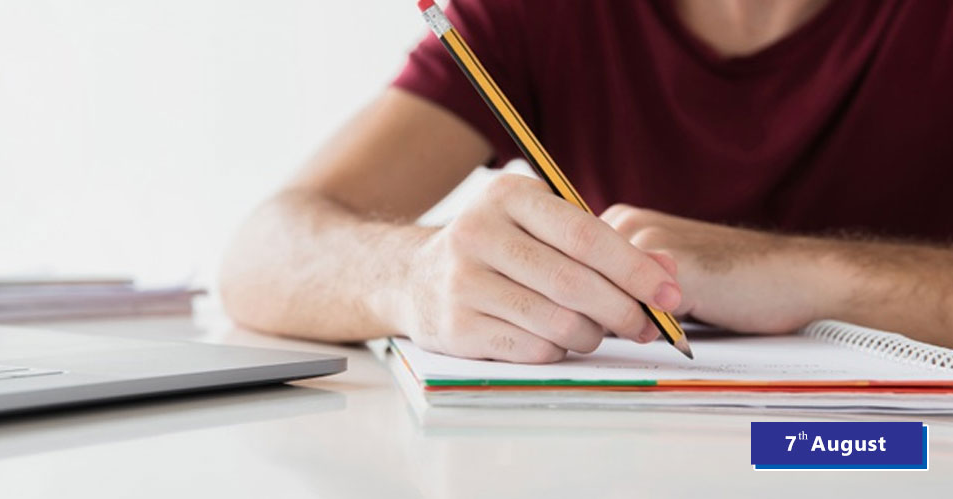 GK is an important subject for almost all government exams. Under General Knowledge, questions related to science, politics, sports, history, classical music, art, literature, geography, cookery, medicine, sports, discovery and exploration, biology, film, fashion, finance and popular music etc. in current affairs Let's go. Also, students have to work hard to remember the questions related to them.
Here, I am providing the Latest Current Affairs Questions (August 07st) for learners who are preparing for competitive exams. In this post, I have updated the most important questions, answers around the Daily GK with the latest Current Affairs Questions about many topics covered. 
To get previous day questions about current affairs to click on GK Current Affairs.
Students can easily get free general knowledge questions on this platform for online exam practice  to obtain good marks in the competitive exams. Current Affairs Mock Test 2019 and Monthly Current Affair.
Current Affairs Questions 2020            
Q :  

Recently, who has become the captain of most sixes in international cricket?
(A) Babar Azam (Pakistan)
(B) Jason Holder (West Indies)
(C) Eoin Morgan (England)
(D) Virat Kohli (India)

Correct Answer : C


Q :  

Which state government has recently launched social security scheme for 'Tendu Leaf' collectors?
(A) Jharkhand
(B) Chhattisgarh
(C) Kerala
(D) Manipur

Correct Answer : B


Q :  

Recently, the famous person "Ram Pradhan" has passed away, he was the former Governor of which state?
(A) Arunachal Pradesh
(B) Himachal Pradesh
(C) Uttar Pradesh
(D) Madhya Pradesh

Correct Answer : A


Q :  

Recently, who has been appointed as the next CEO of HDFC Bank?
(A) Deepdas Chakraborty
(B) Shobhana Rao
(C) Shashidhar Jagadishan
(D) Richa Suryavanshi

Correct Answer : C


Q :  

According to a report, what is the number of Jan Dhan bank accounts?
(A) 50 crores
(B) 30 crores
(C) 40 crores
(D) 20 crores

Correct Answer : C


Q :  

With which team has Australia canceled the ODI series in October due to Corona?
(A) India
(B) Japan
(C) China
(D) West Indies

Correct Answer : D


Q :  

Who has been appointed as the next CEO of HDFC Bank?
(A) Sandeep Singh
(B) Vikram Sharma
(C) Rajesh Bhatia
(D) Shashidhar Jagadishan

Correct Answer : D


Showing page 1 of 3
en
https://www.examsbook.com/important-current-affairs-questions-2020-august-07
3
1
important-current-affairs-questions-2020-august-07