Today Current Affairs Questions 2020 - May 14
5ebd1f0dd33dc17bd4968269
595217d8febf4b764b059d3a
NEW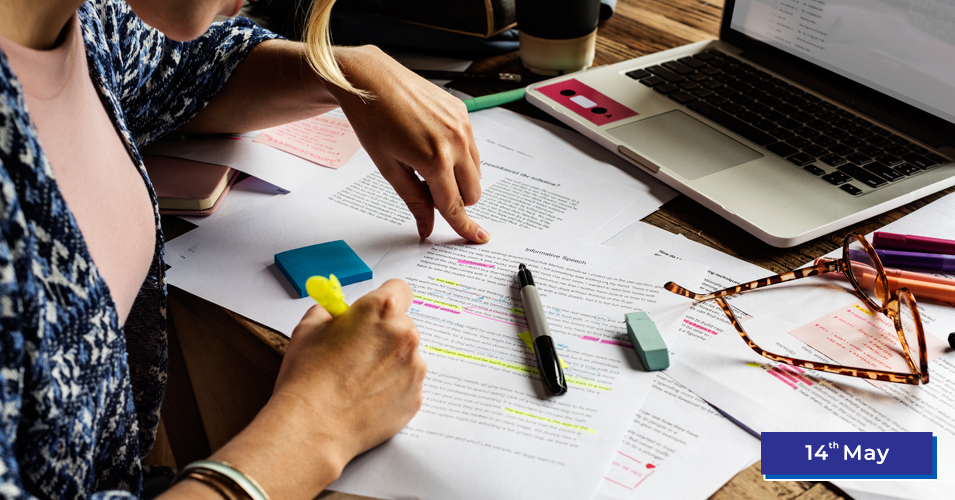 I have prepared the Today Current Affairs Questions 2020 to increase your General Knowledge level as well as increase your confidence level for competitive exams. 
Here, I am providing the Today Current Affairs Questions (May 14th) for learners who are preparing for competitive exams. In this post, I have updated the most important questions, answers around the Daily GK with the latest Current Affairs Questions about many topics covered. 
To get previous day questions about current affairs to click on GK Current Affairs.
Students can easily get free general knowledge questions on this platform for online exam practice  to obtain good marks in the competitive exams. Current Affairs Mock Test 2019 and Monthly Current Affair.
Current Affairs Questions 2020         
Q :  

Which of the following state governments unveiled the Ayush Kavach app that will provide health-related tips and information about ayurvedic medicines amid the COVID-19 pandemic?
(A) Punjab
(B) Gujarat
(C) Maharashtra
(D) Uttar Pradesh

Correct Answer : D


Q :  

NITI Aayog and which company launch 'Surakshit Dada-Dadi & Nana-Nani Abhiyan' campaign focussed on ensuring wellbeing of senior citizens?
(A) Navjyoti India Foundation
(B) Piramal Foundation
(C) Aditya Birla Group
(D) JK MAASS Foundation

Correct Answer : D


Q :  

Which state government has extended the Covid-19 lockdown in the state till May 29?
(A) Andhra Pradesh
(B) Uttar Pradesh
(C) Haryana
(D) Telangana

Correct Answer : D


Q :  

According to 'Lost at Home' report by UNICEF how many people were internally displaced in India due to natural disasters, conflict and violence in 2019?
(A) 2 million
(B) 1 million
(C) 4 million
(D) 5 million

Correct Answer : D


Q :  

According to Centre for Monitoring of Indian Economy (CMIE) data what is the current unemployment rate in India?
(A) 22.1%
(B) 27.1%
(C) 25.1%
(D) 21.1%

Correct Answer : B


Q :  

Centre for Cellular and Molecular Biology (CCMB), Hyderabad has partnered with which Bengaluru-based company to take up research activities on COVID-19?
(A) Infiniti Research Private Limited
(B) Delphi Research Services Private Limited
(C) Eyestem Research Private Limited
(D) Einfolge Technologies

Correct Answer : C


Q :  

Trade unions have asked the centre to provide cash support of how much Rs. for each poor and vulnerable households to get through the economic crisis led by the COVID-19 pandemic?
(A) Rs 5000
(B) Rs 3500
(C) Rs 10000
(D) Rs 7500

Correct Answer : D


Q :  

Which country's new Long March 5B carrier rocket took its maiden flight on May 5, 2020 carrying the trial version of the country's new-generation manned spaceship and a cargo return capsule for test into space?
(A) USA
(B) Russia
(C) China
(D) Pakistan

Correct Answer : C


Q :  

What is the name of Operation launched by Indian Navy, as a part of a national effort to repatriate Indian citizens from overseas?
(A) Samudra Setu
(B) COVID-Help
(C) Samudra Help
(D) COVID Setu

Correct Answer : A


Q :  

Which of the following State Governments is to launch the "Nigah" Scheme to properly sensitize and educate family members of people coming from other states?
(A) Himachal Pradesh
(B) Assam
(C) Telangana
(D) Tripura

Correct Answer : A


Showing page 1 of 3
en
https://www.examsbook.com/today-current-affairs-questions-2020-may-14
3
1
today-current-affairs-questions-2020-may-14