Today GK Current Affairs Questions 2020 - August 17
5f3cf5510716cd43e6d72c28
595217d8febf4b764b059d3a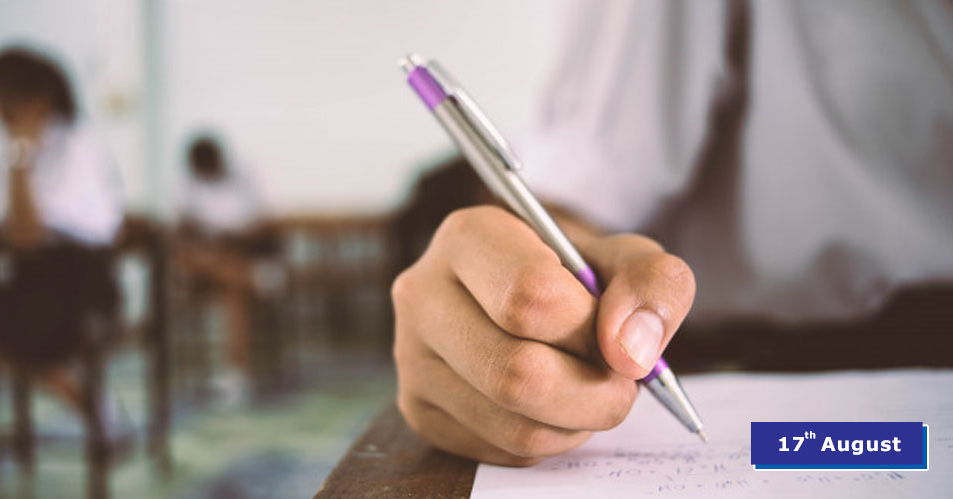 GK is an important subject for almost all government exams. Under General Knowledge, questions related to science, politics, sports, history, classical music, art, literature, geography, cookery, medicine, sports, discovery and exploration, biology, film, fashion, finance and popular music etc. in current affairs Go. Also, students have to work hard to remember the questions related to them.
Here, I am providing the Latest Current Affairs Questions (August 17th) for learners who are preparing for competitive exams. In this post, I have updated the most important questions, answers around the Daily GK with the latest Current Affairs Questions about many topics covered. 
To get previous day questions about current affairs to click on GK Current Affairs.
Students can easily get free general knowledge questions on this platform for online exam practice  to obtain good marks in the competitive exams. Current Affairs Mock Test 2019 and Monthly Current Affair.
Current Affairs Questions 2020            
Q :  

When will 'Fit India Freedom Run' be launched?
(A) 15 August 2020
(B) 14 August 2020
(C) 17 August 2020
(D) 18 August 2020

Correct Answer : B


Q :  

When is World Organ Donation Day celebrated?
(A) 10 August
(B) 12 August
(C) August 13
(D) August 11

Correct Answer : C


Q :  

Which Formula-1 race did Lewis Hamilton win 88th of his career?
(A) Spanish Grand Prix
(B) Japanese Grand Prix
(C) American grand prix
(D) African Grand Prix

Correct Answer : A


Q :  

In which two cities of Jammu Kashmir has 4G service been restored on a trial basis with immediate effect?
(A) Bhopal and Gwalior
(B) Jaipur and Udaipur
(C) Ganderbal and Udhampur
(D) Kohima and Dispur

Correct Answer : C


Q :  

JDU has expelled the minister in the Bihar government, what is his name?
(A) Shyam Rajak
(B) Arvind Chordia
(C) Naveen Sharma
(D) Rajesh Sharma

Correct Answer : A


Q :  

Recently, who has been appointed as the new Governor of Meghalaya by the Central Government?
(A) Vishnu Sharma
(B) Amitabh Singh
(C) Kamlesh Goyal
(D) Satyapal Malik

Correct Answer : D


Q :  

MCX has recently announced the introduction of India's first bullion index, under what name?
(A) Mcxdex
(B) Bulldex
(C) Appdex
(D) Livedex

Correct Answer : B


Showing page 1 of 3
en
https://www.examsbook.com/today-gk-current-affairs-questions-2020-august-17
3
1
today-gk-current-affairs-questions-2020-august-17