Today GK Current Affairs Questions 2020 - July 30
5f22832c4e7e0d508b5512be
595217d8febf4b764b059d3a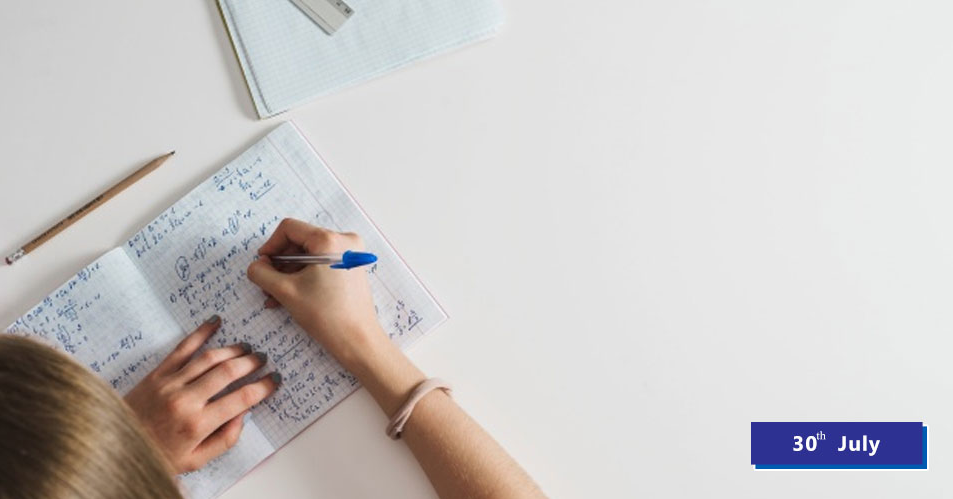 For the preparation of competitive exams like SSC, UPSC, RRB, RPSC, BANK etc., general knowledge is one such subject whose syllabus is quite large, so students who want to succeed in their first attempt are required to study the subject. And it is necessary to practice. At the same time, questions related to General Knowledge are commonly asked in any government job examinations. Today we have brought such important questions for you, which will help you crack all the competition exam.
Here, I am providing the Latest Current Affairs Questions (July 30th) for learners who are preparing for competitive exams. In this post, I have updated the most important questions, answers around the Daily GK with the latest Current Affairs Questions about many topics covered. 
To get previous day questions about current affairs to click on GK Current Affairs.
Students can easily get free general knowledge questions on this platform for online exam practice  to obtain good marks in the competitive exams. Current Affairs Mock Test 2019 and Monthly Current Affair.
Current Affairs Questions 2020            
Q :  

Recently, the Ministry of Human Resource Development has been renamed?
(A) Ministry of Knowledge
(B) Kalam Ministry
(C) Atal Ministry
(D) Ministry of Education

Correct Answer : D


Q :  

Recently, India's first solar powered yacht has won the 'Gustav Travel Award', named?
(A) Robin
(B) Aditya
(C) Indik
(D) Tez

Correct Answer : B


Q :  

When is World Hepatitis Day celebrated?
(A) 28 July
(B) 28 August
(C) 28 September
(D) 28 June

Correct Answer : A


Q :  

Recently the original design of the Olympic ring was made by
(A) Father Didon
(B) Demetris Wikelas
(C) Henry Kissinger
(D) Pierre de Kubertin

Correct Answer : D


Q :  

Which bank has launched pension service website for pensioners?
(A) ICICI
(B) SBI
(C) IDBI
(D) HDFC

Correct Answer : B


Q :  

The prominent faces associated with the Swachh Bharat Mission, who recently resigned from the post, are -
(A) Khushwant Gill
(B) Bhagwat Sonagara
(C) Parameswaran Iyer
(D) Yakub Rahi

Correct Answer : C


Q :  

Which player has won the 2019-20 season Golden Boot Award in English Premier League?
(A) Aymeric Abuyameyang
(B) Danny legs
(C) Jamie Vardy
(D) Kevin D. Brune

Correct Answer : C


Showing page 1 of 3
en
https://www.examsbook.com/today-gk-current-affairs-questions-2020-july-30
3
1
today-gk-current-affairs-questions-2020-july-30