Today GK Current Affairs Questions 2021 - April 13
607568fd36363c0f94bd3343
595217d8febf4b764b059d3a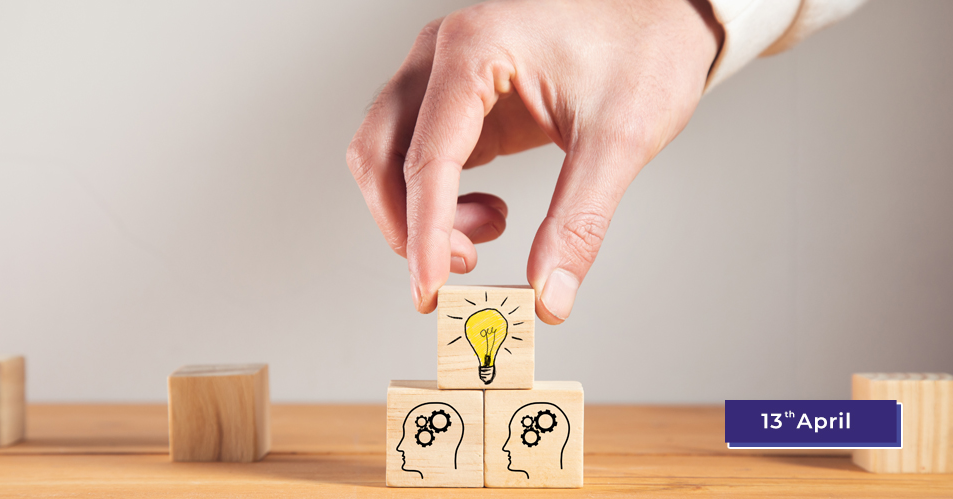 Sarkari Naukri has always been the first choice of the youth to make a career, for which thousands of people compete in the same place every year for recruitment to the vacant posts of Competition Exam like SSC CGL, SSC CHSL, RPSC, UPSC, RRB, SBI. We do. Also, we all know that to pass competitive examinations, it is necessary to have complete general knowledge related to the country and abroad.
Here, I am providing the Latest Current Affairs Questions (April 13th) for learners who are preparing for competitive exams. In this post, I have updated the most important questions, answers around the Daily GK with the latest Current Affndairs Questions about many topics covered. 
Practice with current affairs to click on GK Current Affairs.
Students can easily get free general knowledge questions on this platform for online exam practice  to obtain good marks in the competitive exams. Current Affairs Mock Test and Monthly Current Affair.
Today GK Current Affairs Questions 2021   
Q :  

What is the theme of World Health Day 2021?
(A) Year of nurse and midwife
(B) Creating a clean, healthy world for all
(C) Universal Health Coverage: Everyone, Everywhere
(D) Together at the forefront against diabetes

Correct Answer : B


Q :  

India's first __________ minister Digvijay Singh Zala died recently.
(A) law and justice
(B) Panchayati Raj
(C) Fisheries and Animal Husbandry
(D) Environment

Correct Answer : D


Q :  

The Director General of WHO, Tedros Adnom, recently appointed Karl Bilt as Special Envoy for the ACT-accelerator. Built is the former Prime Minister of ____________.
(A) Switzerland
(B) Sweden
(C) Ethiopia
(D) Eritrea

Correct Answer : B


Q :  

What was the place of Mukesh Ambani in the 35th edition of Forbes' annual list of the world's billionaires?
(A) 5th
(B) 10th
(C) 14th
(D) 21st

Correct Answer : B


Q :  

Who has been appointed as the head of BCCI's Anti-Corruption Unit (ACU)?
(A) Ajit Singh
(B) Shabbir Hussain
(C) John Joseph
(D) Henry Moniz

Correct Answer : B


Q :  

The IMF has estimated India's GDP growth for FY22 at ______________.
(A) 8.5%
(B) 9.5%
(C) 10.5%
(D) 12.5%

Correct Answer : D


Q :  

Malayalam screenwriter, filmmaker, playwright and actor, ______ has recently passed away.
(A) Adoor Gopalakrishnan
(B) Ranjith
(C) Mohanlal
(D) P. Balachandran

Correct Answer : D


Showing page 1 of 3
en
https://www.examsbook.com/today-gk-current-affairs-questions-2021-april-13
3
1
today-gk-current-affairs-questions-2021-april-13