Today GK Current Affairs Questions March 01
5e5bafa9aabc4c7767608e73
595217d8febf4b764b059d3a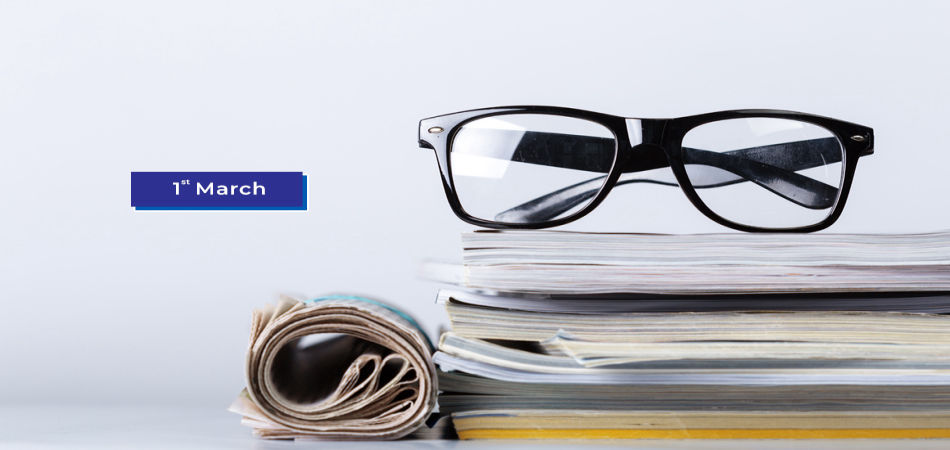 I have prepared the Today GK Current Affairs Questions 2020 to increase your General Knowledge level as well as increase your confidence level for competitive exams.  
Here, I am providing the Today GK Current Affairs Questions (March 01st) for those learners who are preparing for competitive exams. In this post, I have updated the most important questions, answers around the Daily GK with the latest Current Affairs Questions about many topics covered.
To get previous day questions about current affairs to click on GK Current Affairs.
Students can easily get free general knowledge questions on this platform for online exam practice to obtain good marks in the competitive exams. Current Affairs Mock Test 2019 and Monthly Current Affair.
Current Affairs Questions 2020 
Q :  

Leo Varadkar, who recently resigned was the Prime Minister of which country?
(A) Scotland
(B) Iceland
(C) Ireland
(D) Netherlands

Correct Answer : C


Q :  

Who has been appointed as MD & CEO of Dhanlaxmi Bank?
(A) Sunil Gurbaxani
(B) Amitabh Chaudhry
(C) Shikha Sharma
(D) Aditya Puri

Correct Answer : A


Q :  

Which country has created two $1 million prizes for solutions to feed billions of people?
(A) USA
(B) France
(C) Sweden
(D) India

Correct Answer : C


Q :  

Who became the first cricketer to play 100 matches in all three formats of the game - Test, ODI & T20?
(A) Virat Kohli
(B) Ross Taylor
(C) Ajinkya Rahane
(D) Kane Williamson

Correct Answer : B


Q :  

Who inaugurated the National Organic Food Festival?
(A) Nirmala Sitharaman
(B) Nitin Gadkari
(C) Amit Shah
(D) Smriti Irani

Correct Answer : D


Q :  

Which of the following has not been classified as "endangered migratory species" by the UN's Convention on Conservation of Migratory Species?
(A) Great Indian Bustard
(B) Asian Elephant
(C) Striped Hyena
(D) Bengal Florican

Correct Answer : C


Q :  

Which country will be the Guest of Honour at the International Tourism Fair of Madagascar?
(A) Sri Lanka
(B) India
(C) Nepal
(D) Myanmar

Correct Answer : B


Showing page 1 of 3
en
https://www.examsbook.com/today-gk-current-affairs-questions-march-01
3
1
today-gk-current-affairs-questions-march-01