Today GK Current Affairs Questions October 01
5d931194bc45ad7944d9994a
595217d8febf4b764b059d3a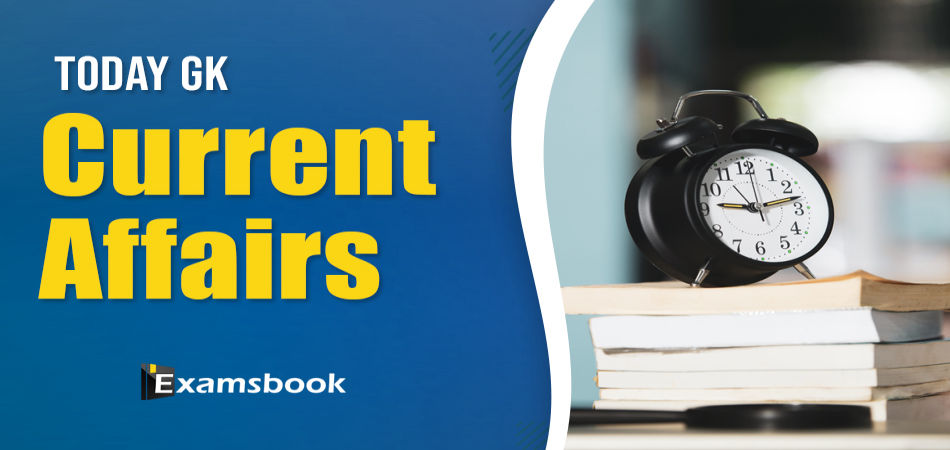 I have prepared Today GK Current Affairs Questions 2019 for competitive exam blog to increase your General Knowledge level as well as increase your confidence level for competitive exams.
Here, I am providing Today GK Current Affairs Questions 2019 (October 01) for those learners who are preparing for competitive exams. In this post, I have updated the most important questions answers around the Daily GK with latest current affairs questions and answers about many topics covered.    
Today GK Current Affairs Questions October 01
Q :  

Along with which ministry, Department of Science & Technology launched a pilot project for implementation of 'Industry 4.0' at Raebareli, Uttar Pradesh (UP)?
(A) Ministry of Minority Affairs
(B) Ministry of Human Resource Development
(C) Ministry of Information and Broadcasting
(D) Ministry of Railways

Correct Answer : D


Q :  

Which of the following is planning to invest in technology start-ups in India?
(A) Google Alphabet
(B) Facebook
(C) Apple
(D) Intel Corp

Correct Answer : B


Q :  

Which country stops postal exchange with India recently?
(A) Israel
(B) Iraq
(C) Afghanistan
(D) Pakistan

Correct Answer : D


Q :  

What was the theme of the World Tourism Day 2019?
(A) Tourism for all - promoting universal accessibility
(B) Tourism and jobs: a better future for all
(C) Tourism and cultural protection!
(D) Sustainable Tourism - a Tool for Development

Correct Answer : B


Q :  

What is the name of submarine which is commissioned by Shri Rajnath Singh to modernize the Navy and equip it with the best platforms, weapons?
(A) INS Sindhughosh
(B) INS Arihant
(C) INS Khanderi
(D) INS Kalvari

Correct Answer : C


Q :  

Who among the following was appointed as new Chairman, Chiefs of Staff Committee?
(A) Bipin Rawat
(B) Bikram Singh
(C) J. J. Singh
(D) Deepak Kapoor

Correct Answer : A


Q :  

Who presents Colours to Corps of Army Air Defence in Odisha?
(A) Shri Narendra Modi
(B) Shri Ram Nath Kovind
(C) Shri Nitin Gadkari
(D) Shri Raj Nath Singh

Correct Answer : B


Showing page 1 of 3
en
https://www.examsbook.com/today-gk-current-affairs-questions-octomber-01
3
1
today-gk-current-affairs-questions-octomber-01