Constitution GK Questions of India
6006c2ed7a0c6e1017e15cdb
595217d8febf4b764b059d3a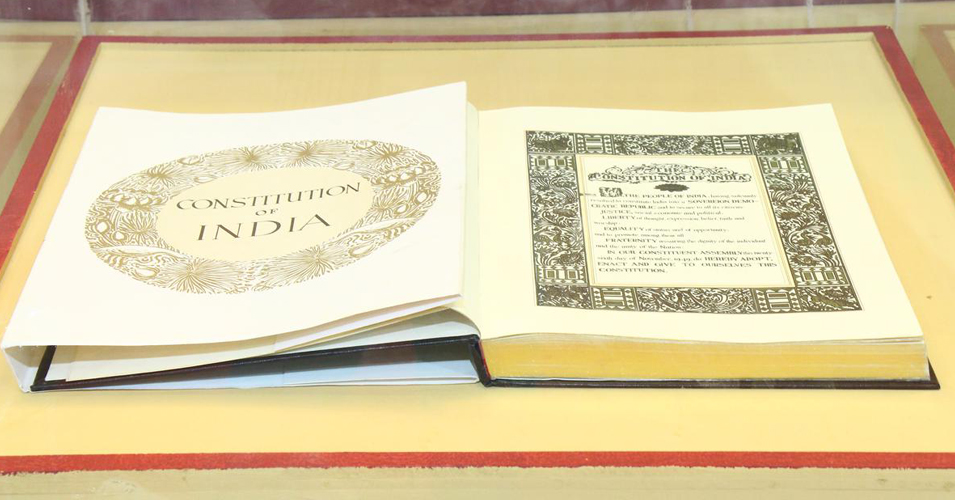 The Constitution of India is the supreme law of India and the government also functions under the Constitution. The Indian Constitution demarcates the structure, procedures, powers, and duties of governmental institutions and sets the fundamental rights, directive principles and duties of citizens. Also, it is very important to know the Constitution of India from the point of view of almost all competitive examinations, the questions of which are asked the subject of general knowledge.
Here, I am providing the Constitution GK Questions of India for learners who are preparing for competitive exams. In this post, I have updated the most important questions, answers around the Daily GK with the latest Indian Constitution Questions about many topics covered. 
Students can easily get free general knowledge questions on this platform for online exam practice  to obtain good marks in the competitive exams. Current Affairs Mock Test and Monthly Current Affair.
Constitution GK Questions of India              
Q :  

Which election is not related to Election Commission elections of India:
(A) President
(B) Vice President
(C) Panchayats and municipalities of states
(D) ALL OF THE ABOVE

Correct Answer : C


Q :  

Article 123 of the Constitution deals with
(A) Presidential Ordinance
(B) Advisory jurisdiction of Supreme Court
(C) Special Status of Jammu Kashmir
(D) Election Commission

Correct Answer : A


Q :  

Under what circumstances can the President declare a National Emergency under Article 352 all over the country or in any part of it:
(A) external attack
(B) Armed Rebellion
(C) internal disturbance
(D) Both 1 and 2

Correct Answer : D


Q :  

Which High Court has the largest judicial area?
(A) Bombay High Court
(B) Guwahati High Court
(C) Allahabad High Court
(D) Calcutta High Court

Correct Answer : B


Q :  

For which of the following bills, there is no constitutional provision to resolve the deadlock by holding a joint sitting of the two houses of Parliament?
(A) Ordinary Bill
(B) Money Bill
(C) Constitution Amendment Bill
(D) 2 and 3

Correct Answer : D


Q :  

Many key features of the constitution such as federal structure, provincial autonomy, a bicameral central legislature and the principle of separation of powers are derived from where?
(A) Nehru Report of 1928
(B) Government of India Act 1919
(C) Government of India Act 1935
(D) India Independence Act 1947

Correct Answer : D


Showing page 1 of 6
en
https://www.examsbook.com/constitution-gk-questions-of-india
6
1
constitution-gk-questions-of-india