Could These Courses Be the Key to Your Next Lucrative Career?
63f60518cbcfaac053e4f78d
5b9f85cae4c9f1076ae7fdef
NEW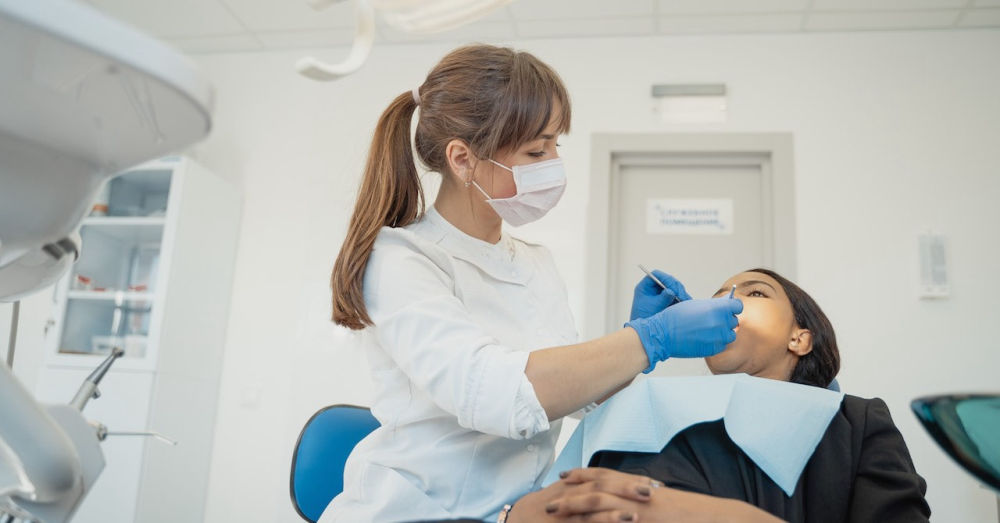 The medical and dental industries are two of the most in-demand job hotspots in the world today. With an ever-increasing population, living longer, and looking to live a better quality of life, it's a no-brainer to get some exposure to this thriving market. With so many people looking to enter these lucrative professions, the key to success is having the right qualifications and certifications. Fortunately, medical receptionist courses and dental assistant courses exist to give aspiring medical and dental professionals the necessary training, knowledge, and skills to pursue successful and rewarding careers.
What Does a Medical Receptionist Course Cover? 
Medical receptionist courses are typically designed for those who are interested in managing front-desk duties in a healthcare clinic. These courses usually span topics such as patient information management, scheduling, insurance claims, billing, coding, and administrative assistance in the healthcare field. That being said, curriculums can vary greatly from course to course. The beauty of receiving one's education in this field is that it can be done online or in-person, making it convenient for any prospective medical receptionist to get the training they need.
What Does a Dental Assistant Course Cover? 
Like medical receptionist courses, dental assistant courses are tailored to those who wish to work in the dental sector and assist dentists with delivering best-in-class patient care. Topics usually include dental terminology, instrumentation and materials, sterilization, dental radiology, and dental patient management. 
Gaining the Qualifications You Need 
By completing either a medical receptionist course or dental assistant course, graduates will be given the qualifications they need to pursue a successful career in their chosen field. Gaining the proper certifications allows you to demonstrate your expertise in your chosen profession, setting you ahead of the competition when applying for jobs, and allowing you to command a higher salary.
In addition to gaining practical and technical knowledge, you'll also develop skills such as:
 Creating an excellent first impression when meeting and greeting visitors.
 Demonstrating exceptional communication and customer service skills.
 Applying a professional telephone manner when handling callers.
 Effectively prioritising administrative duties and managing the reception/patient areas.
 Maintaining privacy and discretion in the reception/patient areas.
Maintain Efficiency and Job Satisfaction 
By gaining the necessary qualifications and skills that medical receptionist and dental assistant courses provide, professionals can work quickly and efficiently, leading to greater job satisfaction and potential career advancement. This also demonstrates a commitment to professional development and continuous improvement; highly valued traits in this sector, which tend to open up doors to higher-level opportunities, progression, pay rises, and more.
Thanks to technology, getting an education is easier than ever now. All you have to do is enroll in an online course, and you will end up learning a new skill within a few weeks or months.
Make Your Mark in the Healthcare Industry 
With the growing number of high-quality, credible, and comprehensive medical receptionist and dental assistant courses available, aspiring healthcare professionals now have the ideal opportunity to gain the qualifications they need to uphold a successful and rewarding career in the medical and dental industries. If you are looking to make your mark in the world in a fulfilling, meaningful, and enjoyable role as a medical receptionist or a dental assistant, enrolling in the right course is a must for longevity and a successful career!