English Literature Quiz Questions for Competitive Exams
64be6041874e2103e8cf8d25
595217d8febf4b764b059d3a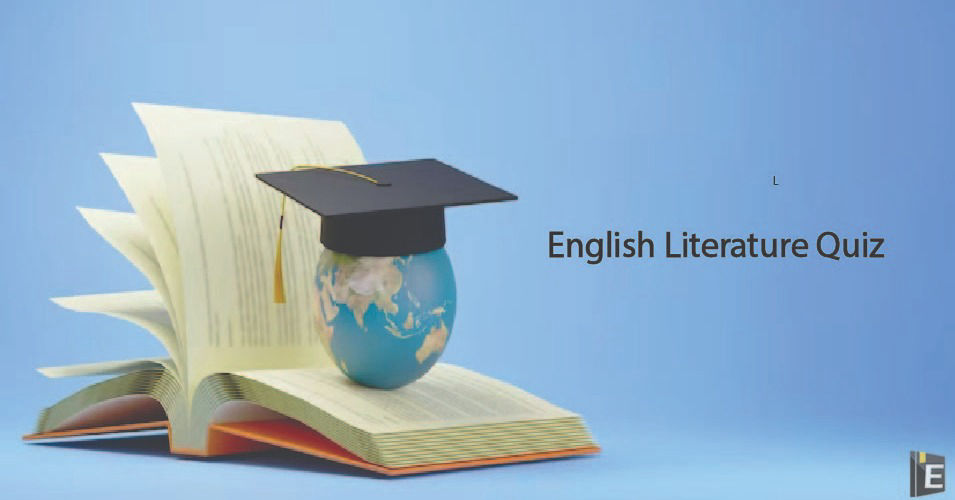 Immerse yourself in the captivating world of literature as we present a delightful assortment of English literature quiz questions that will challenge and entertain all literature enthusiasts. From timeless classics to contemporary masterpieces, our quiz covers a wide range of literary genres, authors, and literary elements.
English Literature Quiz
In this blog English Literature Quiz Questions, we provide the most important questions related to Literary Terms for Competitive Exams Test your knowledge and discover fascinating facts about famous authors and their iconic works. Whether you're a seasoned bookworm or just beginning to explore the wonders of literature, there's something for everyone in our quiz.
Also, Read Latest Current Affairs Questions 2023: Current Affairs Today
"Put your knowledge to the test and excel with our General Knowledge Mock Test and Current Affairs Mock Test!"  
English Literature Quiz Questions for Competitive Exams
Q :  

Why did 'Poetry Quarterly' cease publication in 1956?
(A) Owner convicted of fraud
(B) Fall in Sales
(C) Rise in taxation on magazine
(D) Shortage of paper

Correct Answer : A


Q :  

Aldous Huxley was a poet, but was better known as what?
(A) Politician
(B) Cramatist
(C) Novelist
(D) Architect

Correct Answer : C


Q :  

Of which poet was it said 'Even if he's not a great poet, he's certainly a great something'?
(A) Elliot
(B) Kipling
(C) Cummings
(D) Brooke

Correct Answer : B


Q :  

Where were the pilgrims going in the Canterbury tales?
(A) To the shrine of st. Peter at canterbury cathedral
(B) To the Shrine of saint thomas becket at canterbury cathedral

Correct Answer : B


Q :  

In which language are the stories of canterbury tale are written?
(A) French
(B) Latin
(C) Middle English
(D) English

Correct Answer : C


Q :  

Chaucer's franklin was guilty of which sin?
(A) Lust
(B) Corruption
(C) Theft
(D) Gluttony

Correct Answer : D


Q :  

How many Language did Chaucer know?
(A) 2
(B) 4
(C) 1
(D) 5

Correct Answer : B


Q :  

From which language the name "Chaucer" has been driven?
(A) French
(B) Latin
(C) Italian
(D) English

Correct Answer : A


Q :  

Where did Chaucer bury?
(A) westiminster abbey
(B) kent church
(C) chapel at windsor
(D) None of these

Correct Answer : A


Q :  

______ is a branch of drama that treats in a serious and dignified style the sorrowful or terrible events encountered or caused by a heroic individual.
(A) Lyric
(B) Tragedies
(C) Comedies
(D) Satires

Correct Answer : B


Showing page 1 of 4
en
https://www.examsbook.com/english-literature-quiz-questions-for-competitive-exams
4
1
english-literature-quiz-questions-for-competitive-exams