GK Current Affairs Questions February 12
5e4385e7619edf2c23852767
595217d8febf4b764b059d3a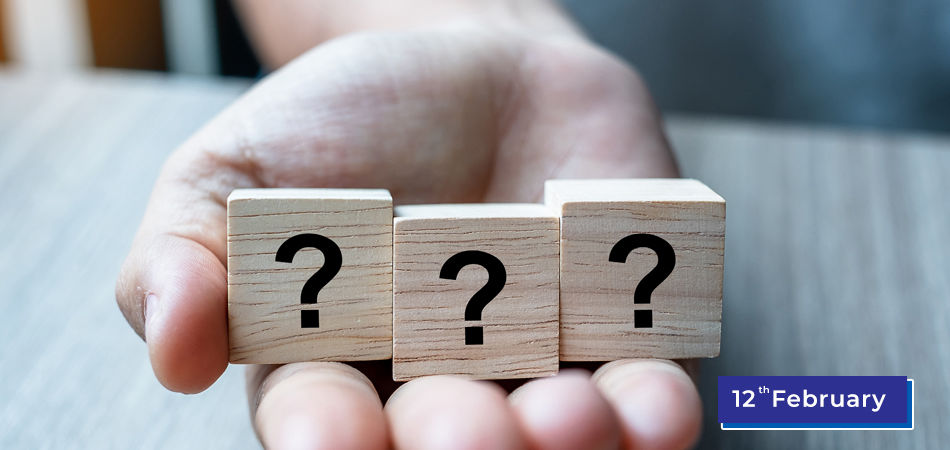 I have prepared the GK Current Affairs Questions to increase your General Knowledge level as well as increase your confidence level for competitive exams. 
Here, I am providing the GK Current Affairs Questions (February 12th) for those learners who are preparing for competitive exams. In this post, I have updated the most important questions, answers around the Daily GK with the latest Current Affairs Questions about many topics covered.     
To get previous day questions about current affairs to click on GK Current Affairs.     
Students can easily get free general knowledge questions on this platform for online exam practice to obtain good marks in the competitive exams. Current Affairs Mock Test 2019 and Monthly Current Affair 
Current Affairs Questions 2020
Q :  

Which state's pollution control board's real time pollution monitoring system wins National e-Governance Award 2019-20?
(A) Assam
(B) Andhra Pradesh
(C) Kerala
(D) Madhya Pradesh

Correct Answer : B


Q :  

23rd National Conference on e-Governance was recently organized in which city?
(A) Kolkata
(B) Chennai
(C) New Delhi
(D) Mumbai

Correct Answer : D


Q :  

A new cricket stadium of international standards has been inaugurated at _________ in Tamil Nadu?
(A) Coimbatore
(B) Erode
(C) Salem
(D) Vellore

Correct Answer : C


Q :  

Who had been adjudged "Player of the Series" for theICC U-19 World Cup?
(A) Akbar Ali
(B) Sushant Mishra
(C) Parvez Hossain Emon
(D) Yashasvi Jaiswal

Correct Answer : D


Q :  

Ministry of Civil Aviationflagged off first Heli Services under UDAN in which state?
(A) Maharashtra
(B) Odisha
(C) Gujarat
(D) Uttarakhand

Correct Answer : D


Q :  

Who became the youngest girl in the world to summit Mt. Aconcagua?
(A) JaahnaviSriperambuduru
(B) Shivangi Pathak
(C) Nahida Manzoor
(D) Kaamya Karthikeyan

Correct Answer : D


Q :  

According to the India Justice Report-2019, which state has been ranked first on the capacity of justice delivery system among states with a population of less than one crore?
(A) Sikkim
(B) Assam
(C) Goa
(D) Himachal Pradesh

Correct Answer : C


Showing page 1 of 3
en
https://www.examsbook.com/gk-current-affairs-questions-february-12
3
1
gk-current-affairs-questions-february-12