GK Current Affairs Questions January 31
5e33f6db83fbae656b452d11
595217d8febf4b764b059d3a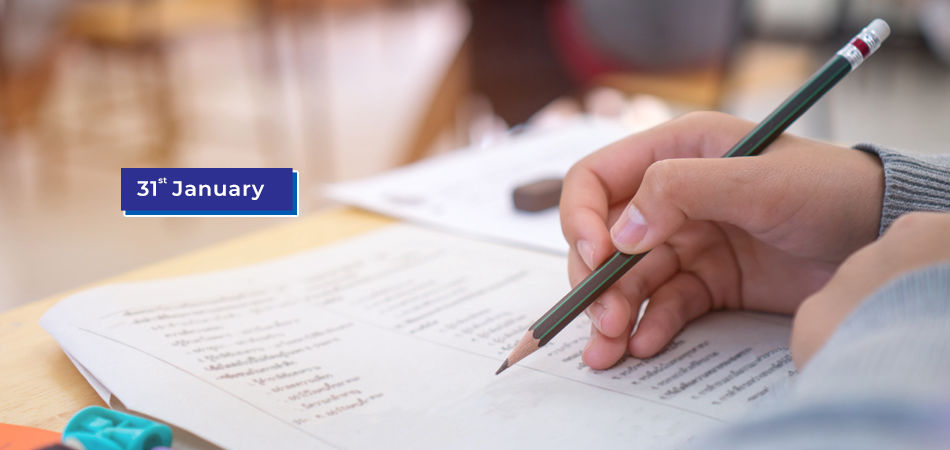 I have prepared the GK Current Affairs Questions to increase your General Knowledge level as well as increase your confidence level for competitive exams. 
Here, I am providing the GK Current Affairs Questions (January 31st) for those learners who are preparing for competitive exams. In this post, I have updated the most important questions, answers around the Daily GK with the latest Current Affairs Questions about many topics covered.     
To get previous day questions about current affairs to click on GK Current Affairs.     
Students can easily get free general knowledge questions on this platform for online exam practice to obtain good marks in the competitive exams. Current Affairs Mock Test 2019 and Monthly Current Affair 
Current Affairs Questions 2020
Q :  

Britain unveils a new________ coin to mark the country's departure from Brexit?
(A) 10 pence
(B) 20 pence
(C) 50 pence
(D) 100 pence

Correct Answer : C


Q :  

Who has been appointed as the Non-Executive Chairman of Vakrangee Limited?
(A) Dinesh Nandwana
(B) Anil Anna
(C) Ramesh Joshi
(D) Uday Kotak

Correct Answer : C


Q :  

निम्नलिखित में से किसे गणतंत्र दिवस परेड 2020 में सर्वश्रेष्ठ झांकी के रूप में सम्मानित किया गया था?
(A) मिशन इन्द्रधनुष 2
(B) प्रधान मंत्री जन धन योजना
(C) स्टैंड अप इंडिया योजना
(D) जल जीवन मिशन

Correct Answer : D


Q :  

Union Government targets to install ________ renewable energy by 2022?
(A) 140 GW
(B) 175 GW
(C) 210 GW
(D) 235 GW

Correct Answer : B


Q :  

Who has been appointed as India's Ambassador to USA?
(A) Taranjit Singh Sandhu
(B) Sanjeev Bhalla
(C) Harsh Vardhan Shringla
(D) Anshuman Gaur

Correct Answer : A


Q :  

Who won the Padma Shri in Agriculture field?
(A) Sanjeev Bikhchandani
(B) Dr. Damayanti Beshra
(C) Chinthala Venkat Reddy
(D) Indra Dassanayake

Correct Answer : C


Q :  

Ganga Yatra under Namami Gange mission recently began from which city?
(A) Bijnor
(B) Varanasi
(C) Bareilly
(D) Agra

Correct Answer : A


Showing page 1 of 3
en
https://www.examsbook.com/gk-current-affairs-questions-january-31
3
1
gk-current-affairs-questions-january-31