Important Current Affairs Questions 2021 - June 05
60bf8239d982dd197fdcd813
595217d8febf4b764b059d3a
NEW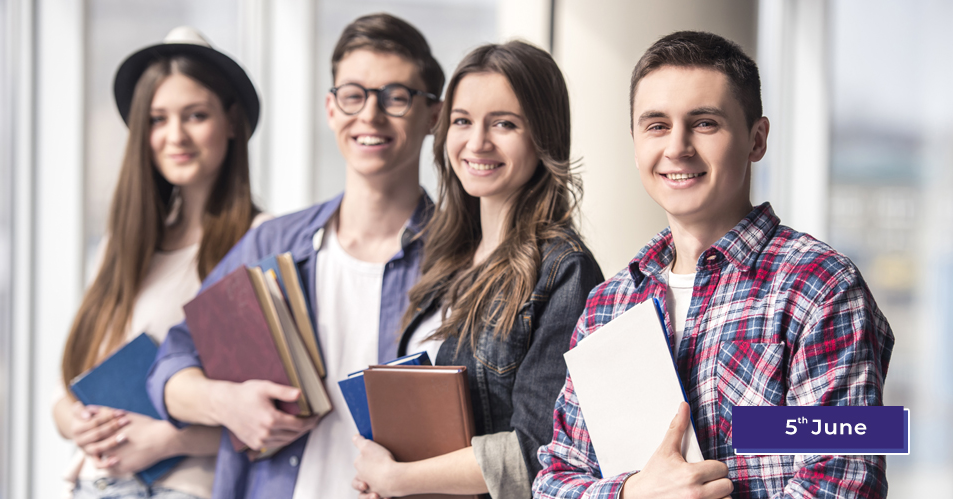 Every year Indian government jobs come out in various government departments like railway, bank, police, army etc, on which thousands of candidates start preparing for one year in advance. At the same time, if you want to get ahead of others in these competitive examinations, then you need to have a good grip on the subject of General Knowledge. General knowledge is one such subject whose questions are asked in all government exams.
Here, I am providing the Latest Current Affairs Questions (June 05th) for learners who are preparing for competitive exams. In this post, I have updated the most important questions, answers around the Daily GK with the latest Current Affairs Questions about many topics covered. 
Practice with current affairs to click on GK Current Affairs.
Students can easily get free general knowledge questions on this platform for online exam practice to obtain good marks in the competitive exams. Current Affairs Mock Test and Monthly Current Affair.
Important Current Affairs Questions 2021 
Q :  

Recently, who has been appointed by the Central Government as the new OSD of the Ministry of Commerce?
(A) Jalaj Singh Tripathi
(B) RK Saxena
(C) BVR Subramaniam
(D) SK Bhushan

Correct Answer : C


Q :  

Recently, which Indian has received Spain's highest award in the field of social science?
(A) Praveen Khanna
(B) Ashish Choubey
(C) Ravindra Rao
(D) Amartya Sen

Correct Answer : D


Q :  

Which of the following Vedas is written in both prose and verse?
(A) Rigveda
(B) Samaveda
(C) Yajurveda
(D) Atharvaveda

Correct Answer : C


Q :  

Mary Kom Settles with which Medal at 2021 Asian Boxing Championships?
(A) Silver
(B) Gold
(C) Bronze
(D) None of above

Correct Answer : A


Q :  

How much was granted to Madhya Pradesh under Jal Jeevan Mission to provide safe and potable piped drinking water to all the rural households in the state?
(A) 6885 cr
(B) 2500 cr
(C) 5117 cr
(D) 5686 cr

Correct Answer : C


Q :  

Who among the following has won the gold medal in the 75kg women's middle class final at the Asian Boxing Championships?
(A) Mavulda Movlonova
(B) Pooja Rani
(C) Nazim Kizaibe
(D) Mary Kom

Correct Answer : B


Q :  

What has been given the additional charge of Director General of National Investigation Agency?
(A) Motisagar
(B) Ghanshyam Singh
(C) Shardanand Singh
(D) Kuldeep Singh

Correct Answer : D


Showing page 1 of 3
en
https://www.examsbook.com/important-current-affairs-questions-2021-june-05
3
1
important-current-affairs-questions-2021-june-05